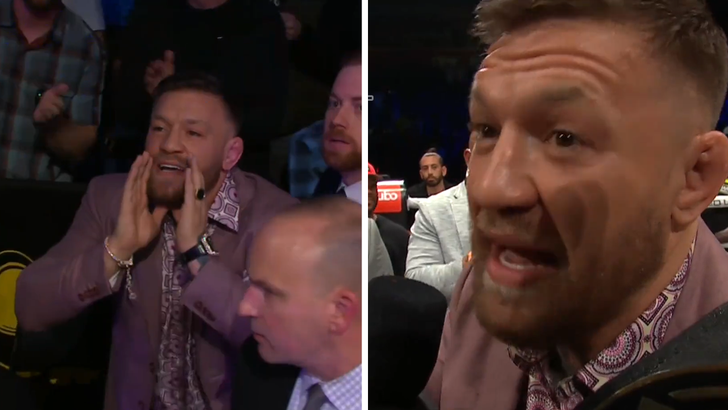 Conor McGregor stole the show Saturday night at the Bare Knuckle Fighting Championship … and the spirits clearly moved him.
Conor was on hand to watch Mike Perry defeat Luke Rockhold, who threw in the towel after his teeth got messed up in the brawl.
Connor, who was sipping, then swigging, his Proper No. Twelve Irish Whiskey, toasted the crowd at the 1stBank Center and the crowd ate it up.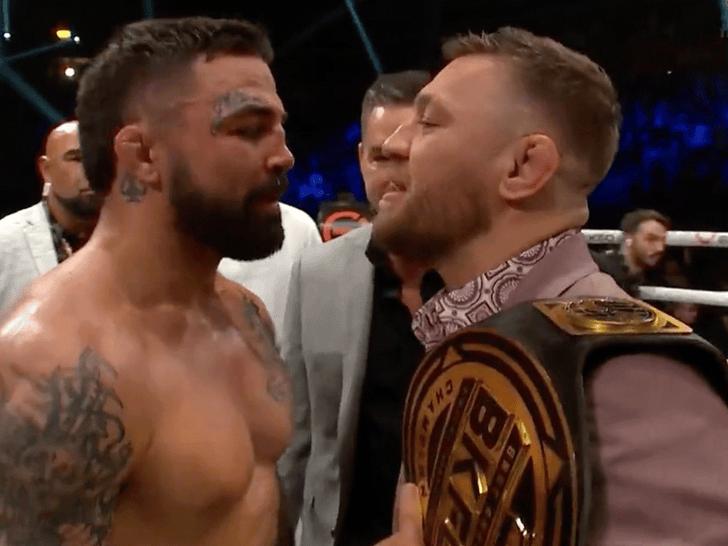 But McGregor wasn't done … Perry invited him into the ring and they faked a face-off. That's when the Irish champ grabbed Perry's BKFC belt … a move that would ordinarily have triggered another fight, except this one was for s**** and giggles. They stared each other down, WWE style, and that was that.
As for Conor … he's been sidelined with an injury for 2 years, but he's expected to fight Michael Chandler soon.
Source: Read Full Article