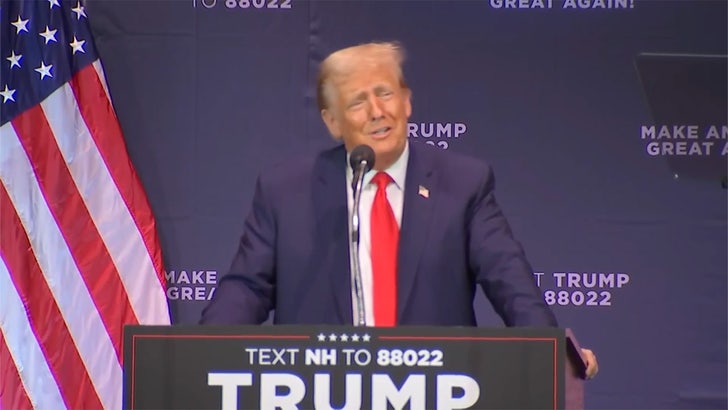 Donald Trump just lowkey dissed his friend Bill Belichick, hilariously roasting the NFL coach's struggling football team during a speech … admitting they suck while taking a shot at President Joe Biden!
#45 was in Wolfeboro, New Hampshire this week (deep in Pats country), speaking with supporters ahead of the 2024 presidential race … when he likened Biden negotiating with Chinese President Xi Jinping to a high school football team playing a great NFL squad.
Cue the shade.
"Let's see, what's a good football team nowadays?" Trump asked.
"I used to say New England. I used to say the Patriots," Trump said. "I'd love to be able to say the Patriots. I'd love to be able to say the Patriots. [Belichick's] a great guy, great coach, but they're having a little hard time."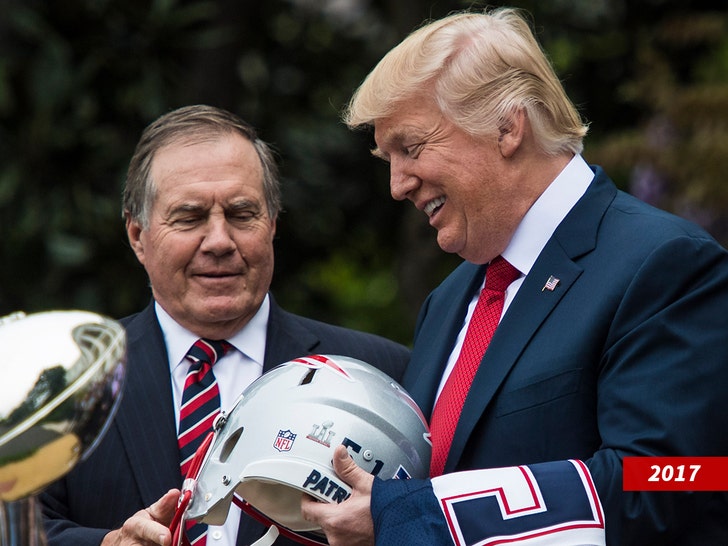 Trump's remarks came a day after the Patriots were whooped 34-0 at home against the Saints, the worst loss in Belichick's era. The Pats lost to the Cowboys the week prior, 38-3.
The team is currently 1-4 record and in last place in the AFC East.
"What's going on with the Patriots?" Trump said. "But he's a great coach. He'll figure it out somehow. He's gonna figure it out but that was not a good game last night, was it?"
Even though Donald and Bill are cool, some Patriots fans didn't take the jabs lightly … one of 'em used Will Smith's Oscars outburst quote to respond on X, writing, "Keep my team's name out your GD mouth lol."
Another fan wrote … "We're getting bantered by Trump, it's so over."
It doesn't get any easier for NE — who play the division rivals Bills and Dolphins (they have a combined record of 7-3 and are one of the best squads in the AFC) — over the next three weeks.
In other words, don't be surprised if this isn't the last time Trump dogs the Pats!
Source: Read Full Article