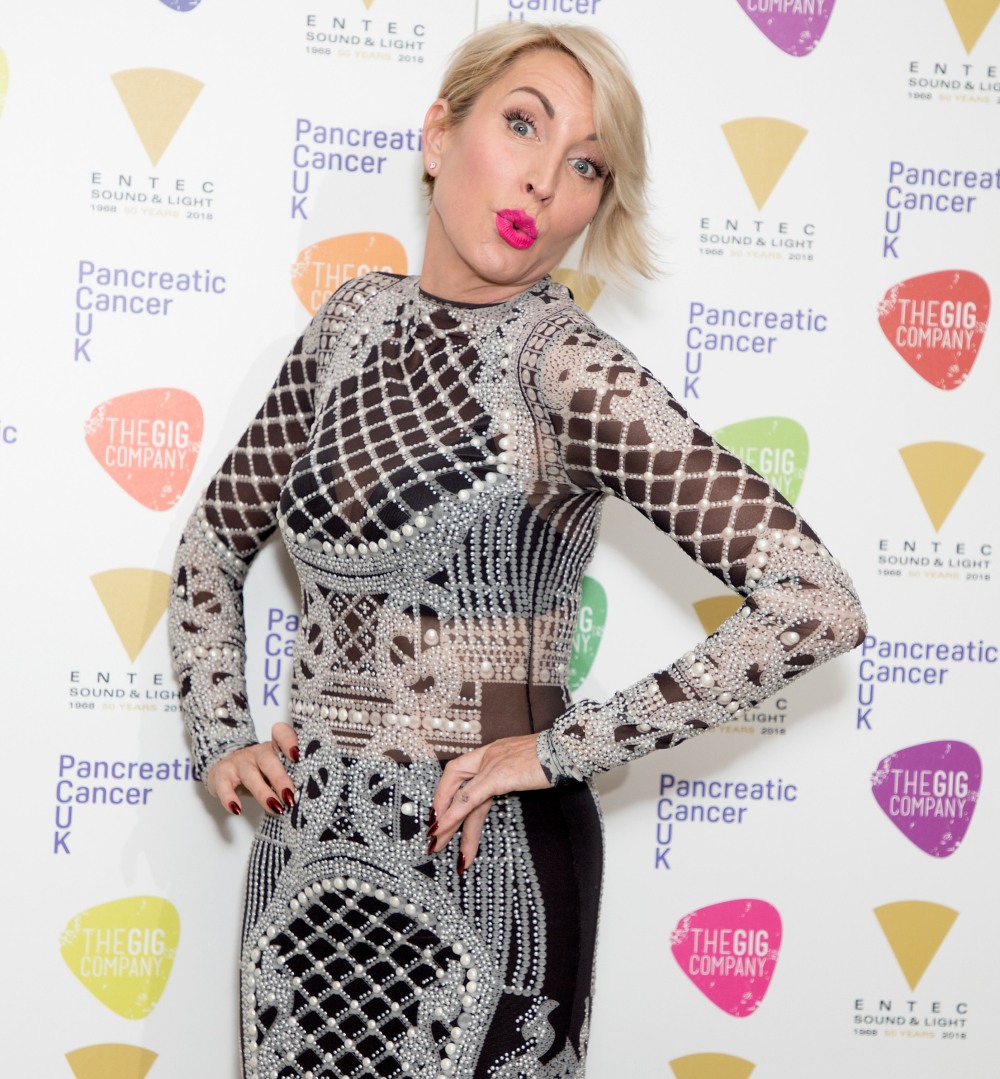 Years ago, I was sort of obsessed with Heather Mills and her Big Grifter Energy. This was back when she was married to Paul McCartney, and then they divorced and I was sort of obsessed with all of the divorce drama. It's been years since Heather was really on anyone's gossip radar though – I'm sure the British press has kept tabs on her, but sitting here in America, it's been years since I've heard anything about her. Paul lives in the US now, and he's happily married to Nancy Shevell. After her divorce from Paul, Heather got a nice settlement (something like $50 million) and joint custody of their daughter Beatrice, who is now 17 years old! Time flies. Anyway, Heather is back in the news this week because she's engaged. To a man 17 years younger than her.
Heather Mills is set to wed her toyboy boyfriend after the pair exchanged commitment rings — 13 years after her acrimonious divorce from Sir Paul McCartney. The vegan campaigner, 53, has described 36-year-old film producer Mike Dickman as the "love of her life".

Smitten Mike, who also works in sports TV, views the exchange as an informal engagement. It is understood they swapped rings shortly before Christmas, having enjoyed a romantic holiday in Portugal in September.

A source said: "Heather and Mike are incredibly happy. It's so good to see a smile on her face again after a turbulent few years. They're completely in love. Heather has told pals he's the love of her life whilst, for his part, Mike adores her and is completely devoted…Heather's incredibly young at heart, and gets on with all his mates — their 17-year age gap really isn't an issue."

Although Heather is in no rush to walk down the aisle again, they have swapped commitment rings to keep other suitors at bay. Earlier this week, Mike showed off a ring worn on his wedding finger on social media with various friends commenting with love heart emojis and "likes".

The news comes 18 months after the couple first started dating — having met on a train. Heather reportedly left a note for Mike declaring, "You're hot, email me", with her contact details attached.
[From The Sun]
Well, I mean… good for them, I suppose. I always felt like Heather was on the friendly side of "con artist" and it was widely reported (and confirmed by Heather) that she burned through her divorce settlement within a few years, so it's not like she's a sugar mama or anything. My guess is that Mike will probably have to financially support her. Maybe she's changed though (lol, unlikely). Anyway, I hope Mike is going into this with his eyes wide open and an ironclad prenup.
https://www.instagram.com/p/CJ9Ot6spU3s/
A post shared by Heather Mills (@heathermillsofficial)
Photos courtesy of Avalon Red, Instagram.
Source: Read Full Article