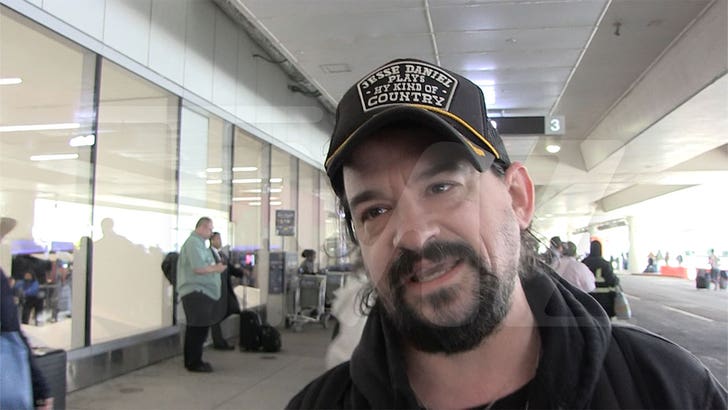 Jason Aldean's song, "Try That In a Small Town," might've been a hit, objectively, but it sure isn't worthy of any real accolades, including Grammys — and Shooter Jennings isn't afraid to say it.
The singer-songwriter lived up to his name Thursday when we got him at LAX, 'cause the dude gave it to us straight when we asked if JA's controversial track should be considered for a prestigious golden statuette next year.
With Grammy nomination announcements just around the corner — next Friday, to be exact — Shooter told us quite clearly. 'Try That' shouldn't be in the mix, whatsoever.
Give it a watch for yourself, 'cause it's pretty interesting — SJ's rationale has nothing to do with the politics of the song, but more so … on the substance, or lack thereof in songwriting.
BTW, Aldean is not one of the 4 songwriters credited on the track.
Shooter — son of country legend Waylon Jennings — says he doesn't find Jason's song to be all that compelling in terms of lyrics or even music, and suggests it's a shallow message-anthem lacking artistry … and certainly isn't deserving of recognition from the Recording Academy.
Even on the streaming front, he's dubious, saying he suspects 'Try That' wasn't as successful as the charts seem to indicate.
We're sure Shooter will piss off some people with this … and that's kinda his whole point.
Source: Read Full Article