Kendall Jenner looked pretty incredible at the 2022 Met Gala last night in a custom Prada skirt that took over the entire red carpet, and if you're wondering how she could possibly top that look at the after-party, we have one word for you: lingerie.
Kendall stepped out post-Met Gala for a party at Zero Bond in what looks to be a vintage-inspired bra and underwear set, which she paired with a lace slip skirt and matching cami. She also went ahead and colored in her previously bleached brows: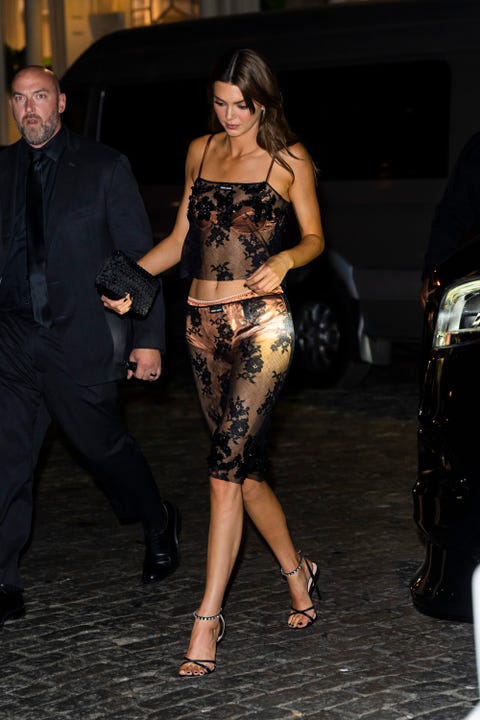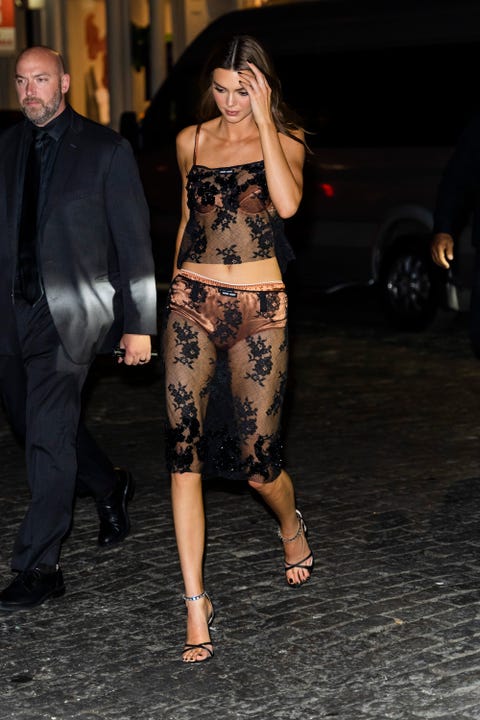 Kendall also went with sheer vibes on the carpet, pairing her massive skirt with a custom black tulle top with what Vogue describes as "a net embroidered overlay."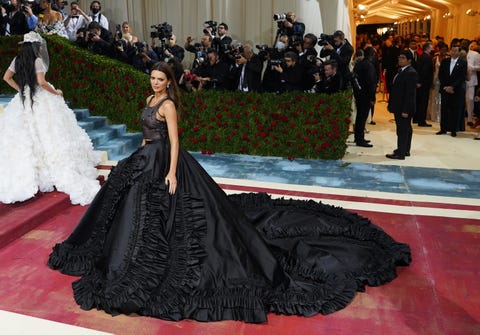 Oh, and FYI Kendall was joined at the Met Gala after party by Hailey Bieber, who wore a sparkly triangle bra paired with a blazer, shorts, and strappy red heels: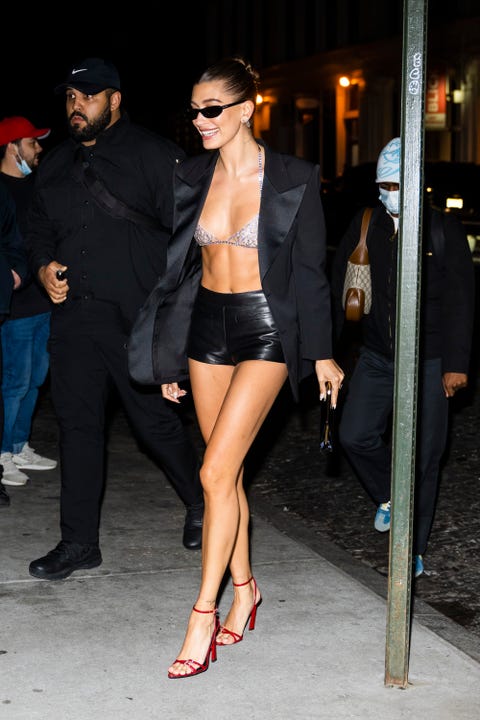 Welp. I'll just be here proudly wearing my FOMO.
Source: Read Full Article