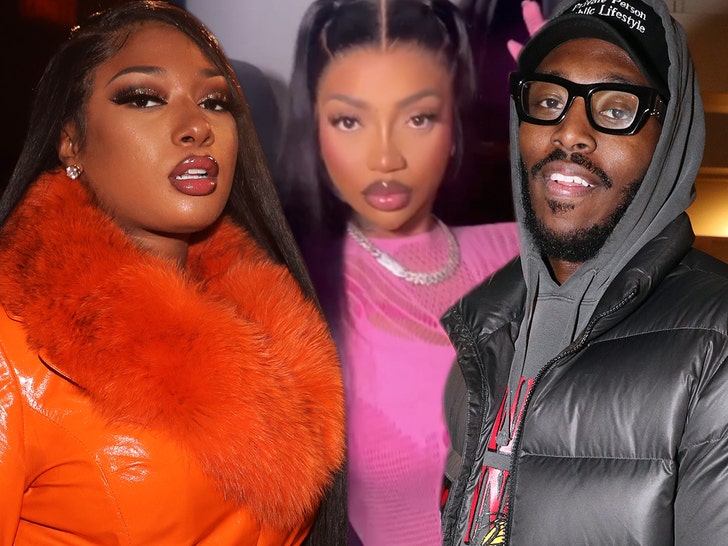 Megan Thee Stallion's new "Cobra" track's already slithering under the skin of her ex-bf Pardison Fontaine and his new GF … and both seem shocked Meg and her fans are going after them!
As we previously reported, Meg seemed to inject some venom Friday with her new song … suggesting she caught Pardi with his pants down. On "Cobra" she raps, "Pulled up, caught him cheating/Getting his d*** sucked in the same spot I'm sleeping."
That sparked a bunch of backlash against Pardi's new woman, Jada Kingdom … who fired off a direct response to social media haters for lumping her into Megan and her ex's mess.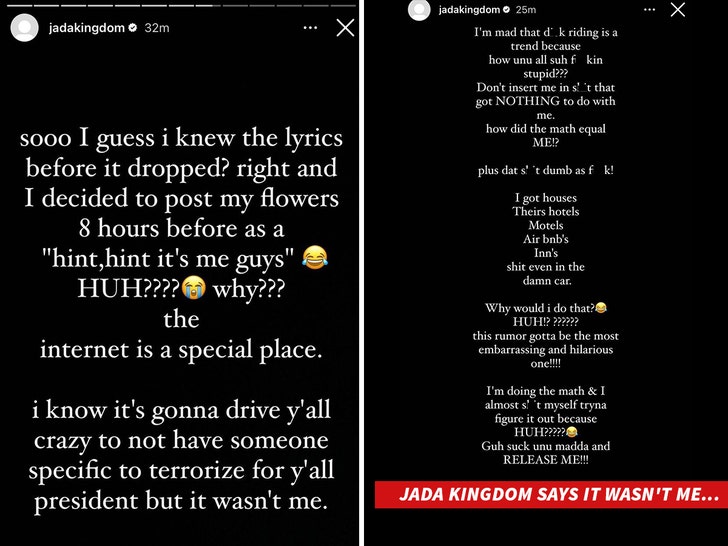 The Jamaican dancehall artist says she has the means to get it at her home, at a hotel, motel and would never stoop to the kinda low-level cheating Meg references in "Cobra."
While Jada was direct, her man Pardi opted for a more subliminal response — he reposted a meme of Future expressing how it's "a cold world," followed by a snapshot of Tristan Thompson bursting out in laughter.
Make what ya will of that, but the question remains — if it wasn't Jada who Megan walked in on, then who was it???
Source: Read Full Article