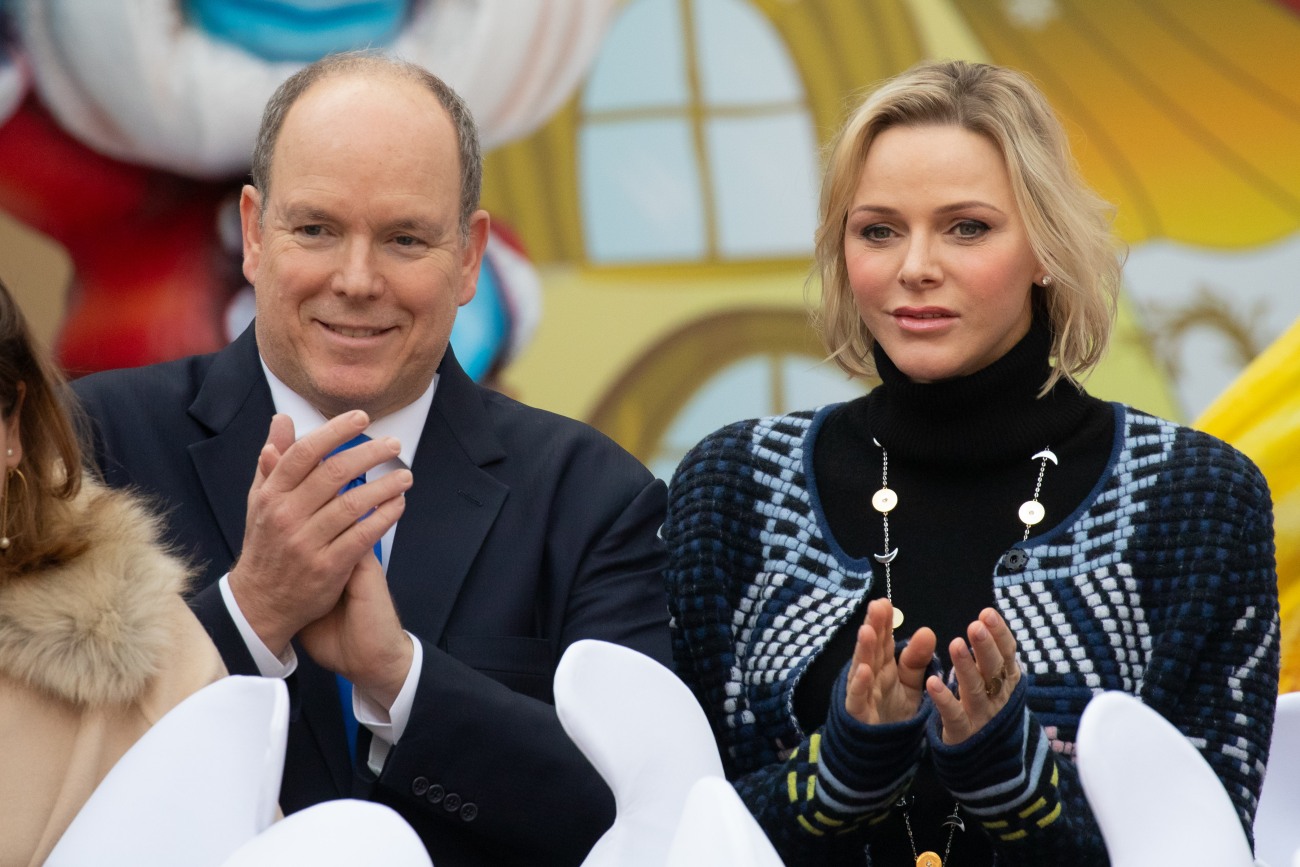 Every time Princess Charlene tries to talk about why she's still in South Africa, I become more confused and more convinced that this cover story is hanging by a thread. Charlene has been in South Africa since at least early May, possibly longer. She went to South Africa to do some conservation work and then (she claims) she had some medical drama, drama which has involved surgeries and hospitalizations. The European tabloids haven't really dug around that much, but one outlet did say that Charlene and her family made some curious real estate purchases, and Charlene is possibly/likely setting up a life for herself in Johannesburg. Whenever Charlene tries to explain why she's still in South Africa, people come away with more questions than answers. A few weeks ago, she said that before the trip, she got a bone graft and sinus lift and that's how she got her ENT infection. She's also said she needed another surgery about a month ago. Now she says that she probably won't be back in Monaco until October?!
Monaco's Princess Charlene has offered new details concerning her illness and recovery, saying that, though she "cannot force healing," she anticipates she'll leave South Africa around the end of October after another medical procedure. Speaking to South Africa Radio 702′s host Mandy Wiener, the princess said she was "in a waiting game."

"Initially I was supposed to be here for 10 to 12 days, unfortunately, I had a problem equalising my ears, and I found out through the doctors that I had a sinus infection and quite a serious one. So, it's taking time to address this problem that I'm having." (As previously explained, the princess had a sinus lift/bone graft in preparation for dental implants, but she soon developed an infection.)

For now, she said, "I cannot force healing, so I will be grounded in South Africa until the end of October." Though she's in a holding pattern in her native country and is due for another medical procedure, she did say, "I feel well, I feel good."

Charlene, 43, joined the Zoom interview from bush country in the KwaZulu-Natal region. She acknowledged that being away from her family — Prince Albert, 63, and their 6-year-old twins, Princess Gabriella and Prince Jacques — has made for a "tough" few months.

"This is the longest period I've actually been away from Europe and my children," she said. But as she shared on her Instagram earlier this month, she communicates with "Jacqui and Bella" via Facetime "most days. And they've been here, they've come to Natal, and they will be returning to see me again after my procedure."

On Friday, sources confirmed to PEOPLE that a trip involving Prince Albert and the couple's twins is being considered for "the end of August, if the political situation allows."

And so Charlene reiterated, "As I say, it's just a waiting game. I cannot predict how my healing process will go. But yeah, I'm very sad I can't be with my children during this summer in Europe."
[From People]
Another medical procedure this month, and maybe Albert and the kids will visit her at the end of August, and then she won't be back in Monaco until October, probably at the earliest. What a mess! I understand that some medical issues would force a person to not travel, at least by plane. But this seems, um, medically excessive? To be unable to travel for seven full months because of an ENT infection requiring multiple surgeries? WTF? What the hell is really going on here?
Oh, and now Paris Match and People Magazine have run stories about the "split rumors" too. People Magazine's source says flatly "She'll never leave her kids." Yeah, except she sort of did and no one is really blaming her for it. People also included coverage of the European media's claims:
Meanwhile, European tabloids, including the German magazine Bunte and France's Paris Match, have been delving into chatter that Charlene and Albert's separation goes far deeper than the palace is acknowledging.

"The princess 'has, for the time being, in reality, no intention of returning,'" according to Paris Match's sources, while Bunte has written that Charlene has been house-hunting near Johannesburg.

Paris Match also speculated on the princess's changing appearance and attributed her relocation to larger tensions within the court back in Monaco: "'She was full of good will, but she quickly felt judged and misunderstood,' says one of her friends in the Principality. 'So she closed up to protect herself.'"
[From People]
My latest working theory is that Charlene IS setting up a new life for herself in Johannesburg, but she plans to return to Monaco as well. As in, from here on out, she'll split her time between Monaco and South Africa and get a lot more physical distance from Albert, and it will just be a very Catholic separation.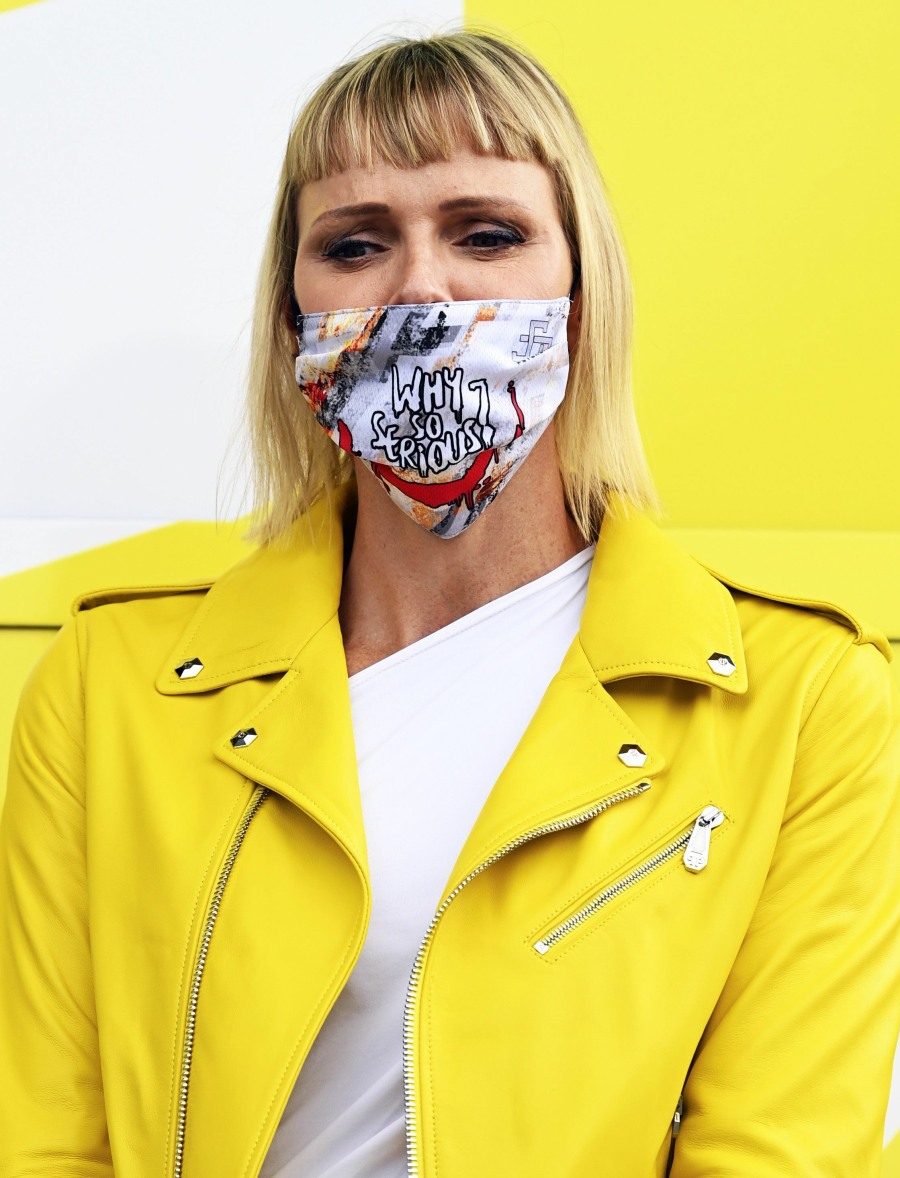 Photos courtesy of Avalon Red, Instagram.
Source: Read Full Article