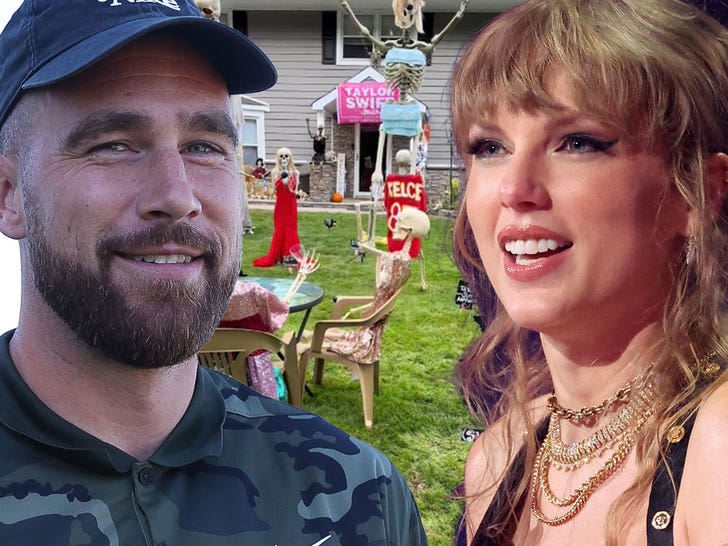 Looks like Taylor Swift & Travis Kelce are dominating the Halloween game this season, much to the surprise of no one … appearing as skeletons on front lawns everywhere.
The spooky version of the couple has been popping up across the country, as made apparent from the viral vids online … one shows Travis and a whole lotta versions of Taylor in her Halloween Era — paying homage to the singer's multiple looks in her "Eras" tour concerts.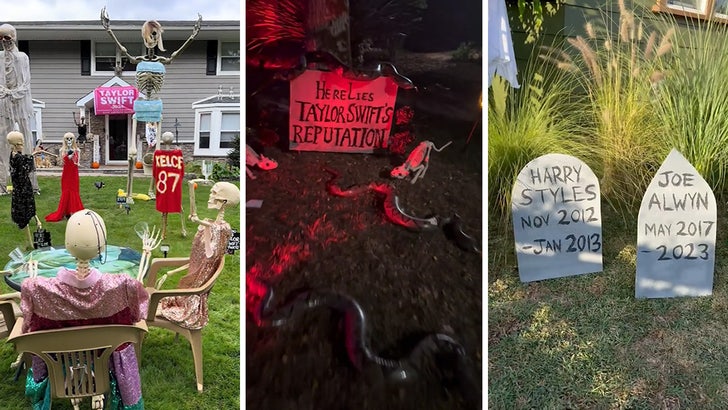 One fan also had a bunch of different Taylors out front, with a skeleton Travis cheering them on in a folding chair on the sidelines.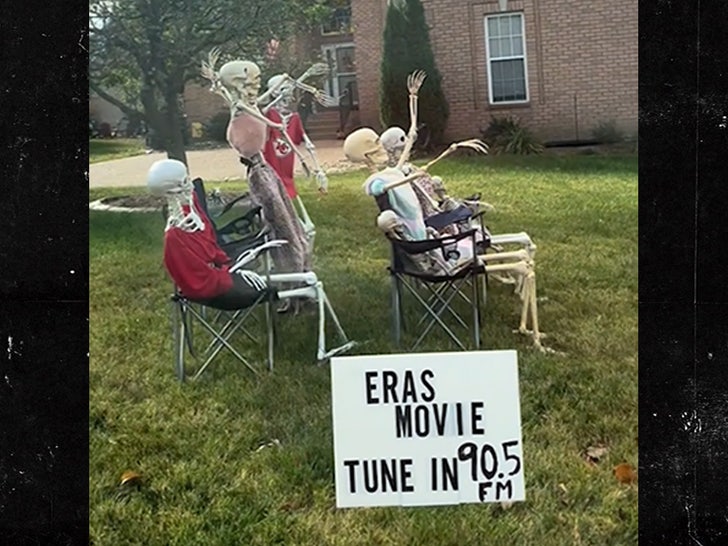 They're all pretty creative, TBH … one display was done up to look just like a private concert — with the decorator even taking over the local airwaves, so anyone that drives by can listen along with the undead crowd!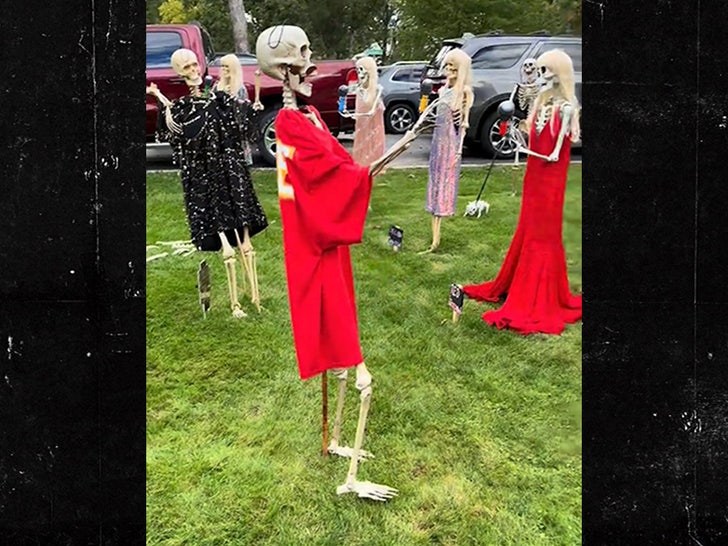 As you know, Taylor and Travis are the talk of the town right now, with their romance in full swing … so the pop-ups don't seem that far outta left field. Folks have even been dressing up as the iconic duo over Halloweekend, as expected.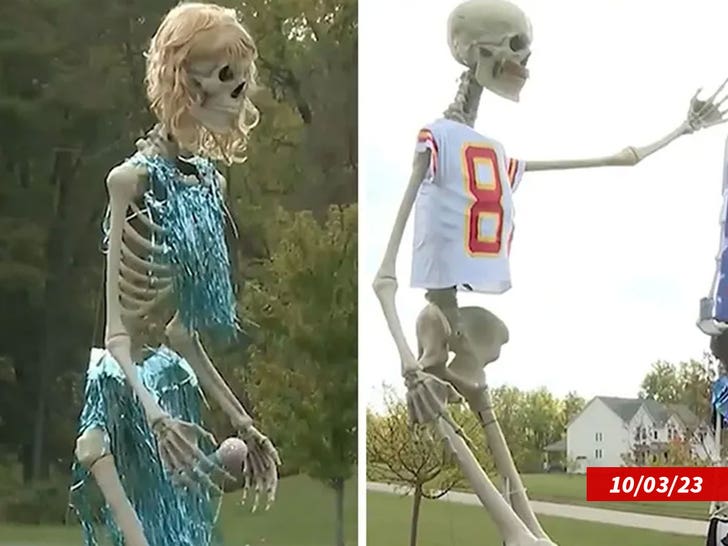 Don't forget, a couple of huge skeletons were set up outside Michal Owens' home in Indiana earlier this month … but what followed were a bunch of Swifties lookin' to get in on the fun, too!
Source: Read Full Article