There was one noticeable absence from the judge's table during the Oct. 4 episode of Dancing with the Stars. The episode, which paid tribute to the music and style of Britney Spears, was an evening filled with exciting performances from 13 celebrities and their professional partners. These were critiqued by the judging panel, with one exception. Derek Hough was absent from the table where he normally sits alongside Carrie Ann Inaba, Len Goodman, and Bruno Tonioli.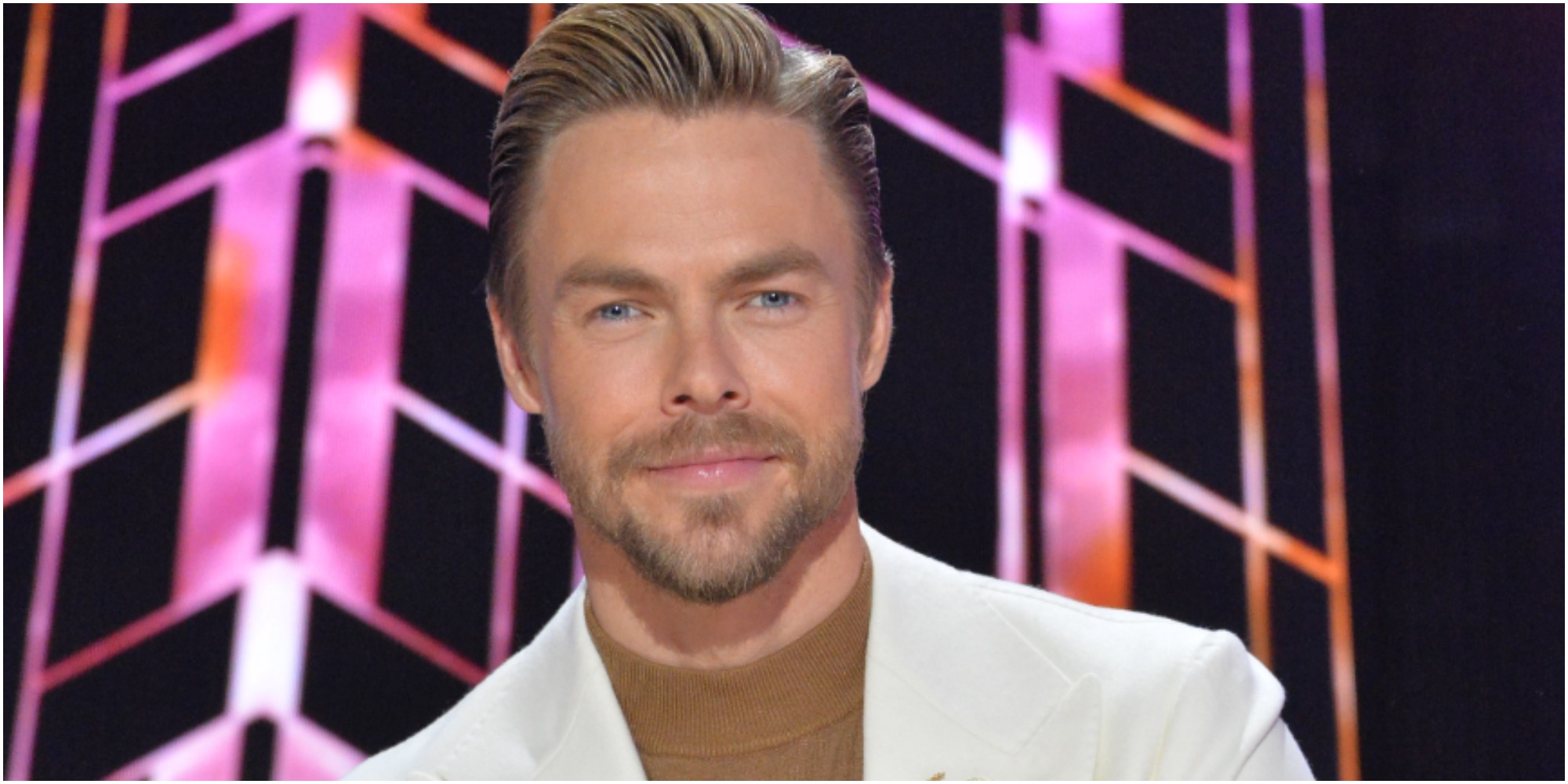 How long has Derek Hough been a part of the 'Dancing with the Stars' family?
Derek Hough has been a member of the Dancing with the Stars family for 11 years.
A professional dancer for 17 seasons, Hough won a record-setting six mirrorball trophies during his tenure as a pro from 2007 through 2016.
Hough appeared from time to time on the series through 2020. That year, he was brought on as a judge to fill in for head judge Len Goodman, who could not travel to the United States from his London home due to coronavirus (COVID-19) travel restrictions.
Hough returned to the series full-time in 2021 to sit on the judge's panel alongside Goodman, Inaba, and Tonioli.
Where was Derek Hough during last night's episode of 'DWTS?'
Series host Tyra Banks explained to the DWTS studio audience and viewers why Hough was not present for the live show. People Magazine reported this.
Hough sat out the evening dedicated to Spears after a reported exposure to someone who had the virus.
Banks explained at the top of the show, "Due to a potential COVID exposure, and although he's fully vaccinated and tested negative, Derek will sit out tonight's show out of an abundance of caution."
Hough's absence will mark this season's third time that a critical player of season 30 has stayed out of the ballroom due to exposure to the virus.
Despite being fully vaccinated, professional dancer Cheryl Burke tested positive for the virus on Sunday, Sept. 26.
Days later, Burke's celebrity partner, Peleton instructor Cody Rigsby, also tested positive.
The couple performed their Jazz routine remotely during last night's show as they remained in quarantine.
Derek Hough's Vegas show was cancelled
Hough has flown back and forth from Las Vegas to LA for the entire DWTS' season thus far as he headlines his show at the Venetian Hotel.
A posting by Ticketmaster shared that Hough's Sept. 3 show was canceled and that those who purchased tickets would be able to obtain a refund.
Dancing with the Stars airs Mondays at 8 p.m. EST on ABC.
Source: Read Full Article