Being parents to a 7-month-old baby isn't stopping Zayn Malik and Gigi Hadid from keeping the magic ~alive~. Case in point: Zayn, quite literally, couldn't keep his hands to himself while celebrating Gigi's 26th birthday. The couple was photographed waiting for dinner at the Gorilla Cheese food truck in New York City. He had his arm around her lower back and his hand on, well, her butt.
"They stood together for about five minutes waiting for their food and they never stopped holding each other close," an onlooker tells E! News. "He held her hand and whispered in her ear. He never left her side. When their grilled cheese sandwiches were ready, they chatted with friends for a few minutes before heading back inside together. She was smiling under her face mask and seemed to be enjoying her birthday party with a small group of friends."
Exhibit A…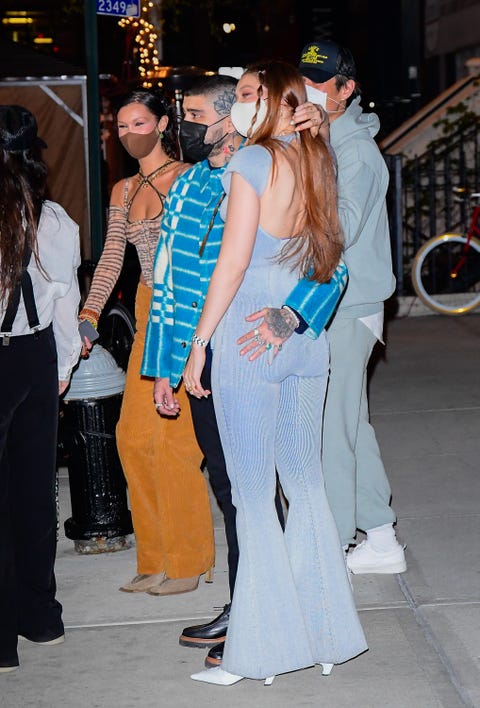 Exhibit B… I mean, we've gotta show you all the angles.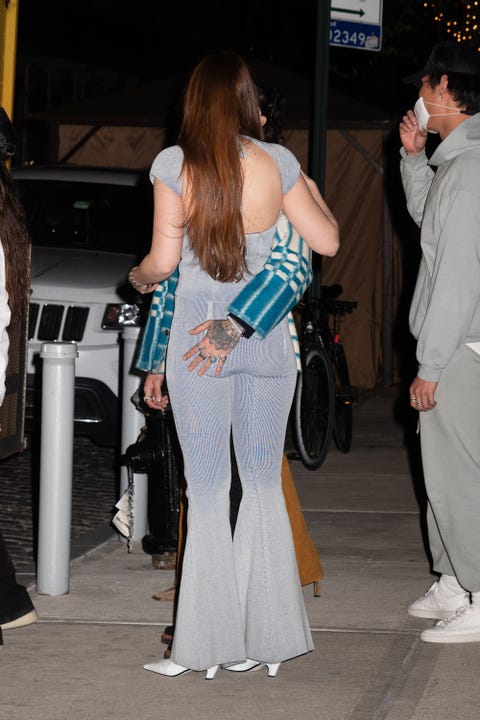 Honestly, I love this for them. They've been dating on and off for five years and are still super in love. Plus, Zayn and Gigi are killing it at the whole parenting game. Little Khai is the sweetest and Zayn can't stop gushing about fatherhood.
It's official: They can't get any cuter.
You love all the deets on your fave celeb couple. So do we. Let's overanalyze them together. ✔️
Source: Read Full Article