Ellen DeGeneres is one of the wealthiest self-made women whose net worth is estimated as being $500 million. She is very much in control of the money she makes, and just as quickly as she makes it, she and her wife Portia de Rossi happen to also be very, very good at spending it too. Sitting on top of her talk show empire, Ellen has amassed a huge fortune that is hinged almost solely on her name, creating a brand that is recognized and respected across the globe. Business Insider reports that her loyal fan base continues to support every business venture this fabulously funny lady sinks her teeth into, and she is showing no signs of slowing down.
There are a number of ways that Ellen DeGeneres continues to expand her wealth and grow her fortune.
8

Earns: Her Production Company, A Very Good Production

A post shared by Ellen DeGeneres (@theellenshow)

Ellen's keen business sense was put on full display when she created her very own production company. A Very Good Production belongs to Ellen and is responsible for producing her hit TV talk show, The Ellen DeGeneres Show. She also produces musical talent and other genres of artistic skill, making sure that revenue streams continue to flow well beyond the set of her television show.

RELATED: Ellen DeGeneres Is Selling Her Mansion For A $10 Million Profit
7

Spends: Gifts

A post shared by Portia de Rossi (@portiaderossi)

One of the things Ellen loves to indulge in, is gift-giving. She's known to spoil her wife, Portia de Rossi, on special occasions…and sometimes, just because! The sky's the limit when it comes to gifting the love of her life. Ellen has spent millions of dollars on lavish vacations, expensive jewelry, and there was an occasion in which she gifted Portia a Lamborghini worth just shy of $500,000, simply because Portia mentioned she really liked in an identical one owned by Kris Jenner.

She also does adorable things, which are very sentimental, and of course, costly, such as sending Portia de Rossi a huge ice sculpture when they were forced to spend Valentine's Day apart due to scheduling conflicts.
6

Earns: Brand Endorsements

A post shared by Ellen DeGeneres (@theellenshow)

Ellen DeGeneres has a massive fan following, and major brands have been smart enough to attach themselves to her name. She has been paid very well to endorse industry heavyweights such as Cover Girl, and JC Penney. Simply by mentioning their brands on her hit show, and gifting her guests with their items while plugging the brand, Ellen DeGeneres has raked in millions of dollars to add to her ever-growing wealth.
5

Spends: Cars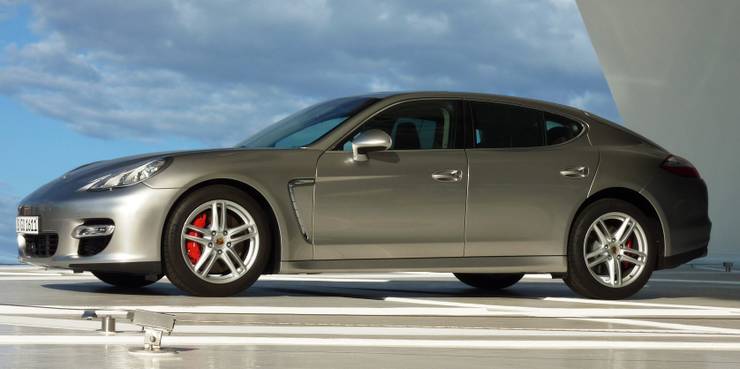 Ellen DeGeneres has an appreciation for fine cars, and she has dropped a lot of money to make sure her garage is stocked with the most luxurious vehicles money can buy. She has a vast selection of fine machines to select from, inclusive of a Ferraris California and a Lamborghini. Her favorite brand seems to be Porsche, and she boasts several of these incredible cars in her collection, including a Porsche 911 Targa 4S, a Porsche 993, a Carrera S, Cayenne, and a Panamera.
4

Earns: Property

A post shared by Ellen DeGeneres (@theellenshow)

Ellen DeGeneres is recognized for her keen eye when it comes to real estate. She has increased her wealth exponentially by buying and flipping houses, and has reportedly purchased and sold well over 20 luxury mansions.

Film Daily reports that; "Ellen has spent around $145 million on house flipping and has flipped homes like the twenty-six acre compound where Kim Kardashian married Chris Humphries. She also rented a property to Nick Jonas, a house she bought & sold twice, letting it go for around $10 million each time."
3

Spends: Watches

A post shared by Ellen DeGeneres (@theellenshow)

Of course someone who earns as much as Ellen does certainly takes some time to indulge and enjoy the fruits of their labor. For Ellen, this means buying expensive watches… and a lot of them. She drops a small fortune on the highest end watches she can get her hands on, and has a very impressive collection of luxurious options to select from. Since money is not an issue, it didn't take much contemplation for DeGeneres to purchase a vintage Rolex Daytona with a jaw-dropping $750,000 price tag, or a Rolex Oyster Perpetual Day-Date worth $50,000.

Her premium watch collection highlights her preference for Rolex, and Patek Philippe – only the very best for Ellen DeGeneres.
2

Earns: Comedy Exclusives
1

Spends: Property

A post shared by Portia de Rossi (@portiaderossi)

Ellen DeGeneres turns a profit on property as a lucrative side-hustle, but she also drops a whole lot of money on the houses the she keeps and resides in with Portia.  Shortly after splurging $47,000,000 on a Beverly Hills Mansion in 2018, Ellen decided to throw another $7,000,000 into custom renovations. She built the house in accordance with every wish and desire that she and Portia had, inclusive of a massive kitchen and state of the art appliances. That's one big renovation fee, proving that Ellen earns, and spends, in a very big way.

READ NEXT:  10 Shocking Facts You Didn't Know About Ellen Degeneres

Sources: Film Daily, The Things, Business Insider

Source: Read Full Article