Season 7 of Bachelor in Paradise is already proving to be one of the wildest yet. After a two-year hiatus, the show is back and better than ever, with love triangles, flaming cakes, and (now) a major scandal that's playing out on Instagram.
Contestant Brendan Morais flew under the radar for the first few episodes. Fans suspected some drama would surface after rumors that he was dating Pieper James started circling, but nothing prepared viewers for the messy aftermath!
There's a lot to break down, and plenty of social media posts to scroll through. Here's everything to know about who's really here for the right reasons—and who's just here for the followers.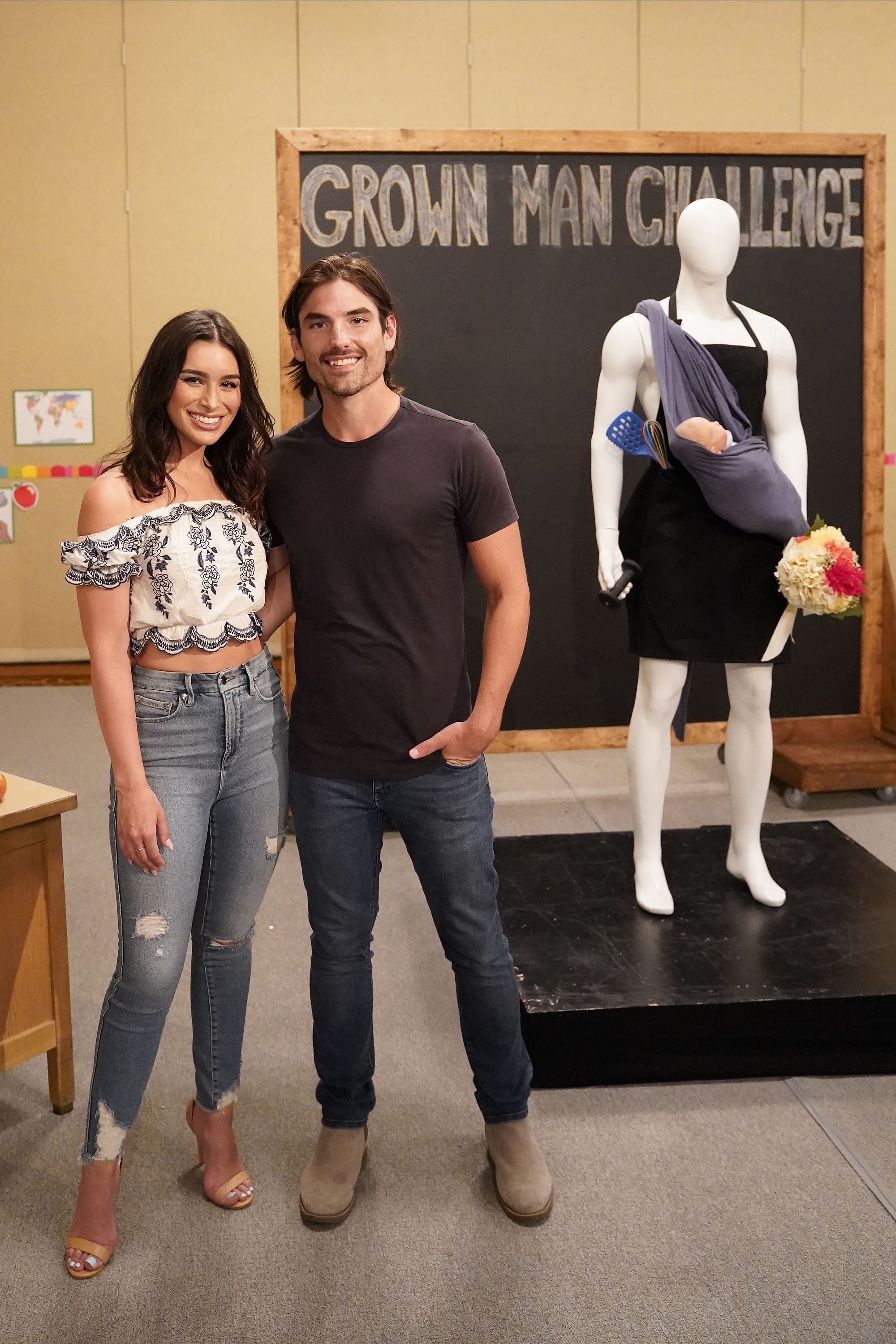 What went down on the beach on BiP?
First, some background: At the beginning of the season, Brendan was coupled up with Natasha Parker. They seemed like a great pair, until Pieper arrived. As a quick reminder, here's Brendan:
https://www.instagram.com/p/CN-tmd3AIWf/
A post shared by Brendan Morais (@brendanmorais)
And Natasha:
https://www.instagram.com/p/CTdId95L6o3/
A post shared by NATASHA Parker (@natashaparker)
And this is Pieper:
https://www.instagram.com/p/CSFXUzyrfKG/
A post shared by Pieper James (@pieper_james)
The minute she set foot on the beach, Pieper asked Brendan out. This wasn't super surprising, since they were rumored to be dating back in June. But while they were alone, Brendan and Pieper pretty much admitted to being together before the show—and to using Paradise as a way to get more social media followers.
"We have to have each other's back," Brendan said. "It has to be you and me, first and foremost, before anyone else on the beach, and that's the only way we're gonna get through this, like, being in the position we wanna be in, utilizing this time here and taking advantage of what Paradise would promote together."
Whoa. Then, Brendan fended off an (understandably!) upset Natasha with some pretty nasty comments:
And poor Natasha was officially kicked to the curb.
So what's up with Brendan's Instagram followers?
Bachelor Nation was furious on Natasha's behalf, natch, and fans sent Brendan a super clear message on Instagram. In just two days, Brendan lost 29,000 followers (that's more than he's gained in the past month, btw).
And since Pieper's supporting Brendan in all the drama, she lost plenty of followers too—around 3,000. The Instagram account @bachelordata has all the details here:
https://www.instagram.com/p/CThVioJLQc5/
A post shared by Bachelor Data Analyst (@bachelordata)
Pieper got even more backlash for posting what was supposed to be a fun TikTok confirming her and Brendan's relationship.
Making an appearance on the sand
Turns out, it didn't sit so well with Bachelor Nation. "Brendan and pieper: we're gonna have so many followers after this bachelor nation: say less," one fan Tweeted, with a live look at both of their follower counts plummeting:
Source: Read Full Article