On set with the photographers, stylists and creative teams who made our latest edition of the magazine come together.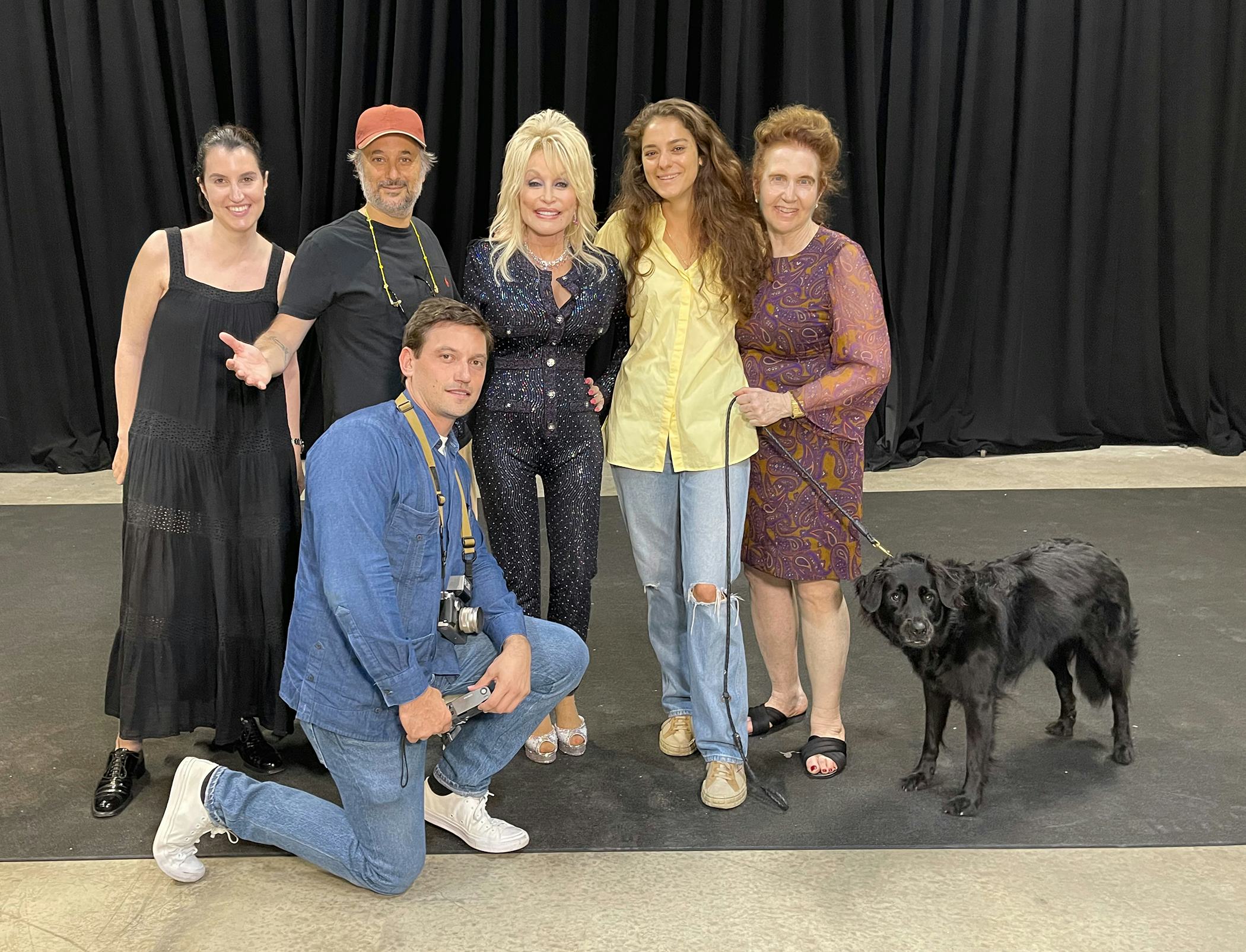 Makeup artist Marcelo Gutierrez puts a finishing touch on Precious Lee for "Precious Lee is The One."
Lee poses for photographer Quil Lemons on location in Greenwood Heights, Brooklyn. Left: Photo assistant Alexander Cody Nguyen.
Andreas Laszlo Konrath (left) photographed Bowen Yang for our annual "The Originals" portfolio in Brooklyn's Transmitter Park, where a wedding had just taken place. A few attendees mistook Konrath for the wedding photographer.
From left: Senior Accessories and Jewelry Editor Christina Holevas, photographer Campbell Addy, Iman (in a blue wig inspired by a 1969 André Courrèges editorial), hairstylist Derick Monroe, and makeup artist Keita Moore after shooting Iman's portrait for "The Originals."
Photographer and W alumna Emily Lipson (center) took a moment to dance to the party-ready playlist Papi Juice brought to their shoot for "The Originals." Left: Makeup artist William Scott consults with Papi Juice members Mohammad Fayaz (standing) and Oscar Nñ.
Visuals Assistant Hannah Westbrook captured Lead Accessories Assistant Amir La Sure as they were packing up after the Precious Lee shoot.
Our shoot for the Row's debut children's line, at Herbert Von King Park in Brooklyn, was happy chaos. Here, photographer Jeff Henrikson snaps a close-up of schoolmates Alasdair Browne and Coralynn Agbasionwe (hugging), while Robyn Rhinehart-Williams and stylist assistant Andy Polanco wrangle Rhinehart-Williams's son Langston (top right).
Dolly and Team: Steve Summers; all others: courtesy of W staff.
Source: Read Full Article