The Falcon and the Winter Soldier served as a redemption story for Bucky Barnes. The superhero hasn't popped up since. And with all the cameos expected in Doctor Strange in the Multiverse of Madness, fans are wondering if Bucky will appear in the upcoming Marvel movie.
Marvel star Sebastian Stan says Bucky Barnes isn't in 'Doctor Strange and the Multiverse of Madness'
Sebastian Stan portrays Bucky Barnes in the Marvel Cinematic Universe. He first appears in the 2011 film Captain America: The First Avenger as Steve Rogers' (Chris Evans) army buddy and best friend. After presumably dying at the end of that film, Bucky reemerges as a reprogrammed assassin in Captain America: The Winter Soldier.
After a fierce battle, Steve gets through to Bucky. And the hero then fights alongside the Avengers in several movies, including Captain America: Civil War, Avengers: Infinity War, and Avengers: Endgame.
The 2021 Marvel TV series, The Falcon and the Winter Soldier picks up with Bucky and the new Captain America, Sam Wilson (Anthony Mackie). The character hasn't been seen since. And when asked if he'll be appearing in the star-studded sequel to Doctor Strange, Stan confirmed he isn't.
"I am not in Doctor Strange 2," he told Collider. "I promise."
He isn't sure when Bucky Barnes will return to the MCU
After seeing Sam Wilson pick up the mantle of Captain America with Bucky Barnes by his side in The Falcon and the Winter Soldier, fans want to know where the duo's story goes next. But in his chat with Collider, Stan revealed that he has no idea how or when the character will return to the MCU.
"I have no clue, but look, I think it's sort of about seeing what's next for him, right?" Stan said. "To some extent, the show, I felt, really graduated him to another level of experience and taking on his past a lot better and gave him another sense of place and sense of family that he's found there with Sam."
"So he's in a pretty good spot right now," the Marvel star added. "I'd be curious to see what the next interesting thing that we could tell with him would be, and as you well know, that is above my pay grade. There are far wiser men and women who are making those decisions."
But fans can catch Sebastian Stan in his new movie, 'The 355'
It may be a while before fans see Bucky again. But they can catch Stan in his latest project, The 355. Directed by Simon Kinberg, the spy thriller follows a group of highly-trained women who band together to stop a cyber weapon that threatens the world.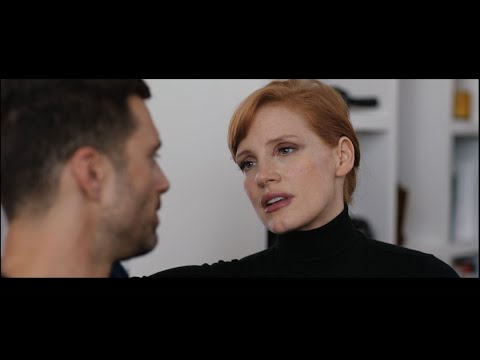 In the action-packed film, Stan plays CIA agent Nick Fowler. The movie's star-studded cast also features Jessica Chastain, Penelope Cruz, Lupita Nyong'o, Diane Kruger, Fan Bingbing, and Edgar Ramirez.
The 355 premiered on Jan. 7, 2022, and is currently playing in theaters across the country.
Source: Read Full Article