Emily Ratajkowski's memoir, My Body, is already making waves, and it hasn't even been released yet. 
In the book, the model details her experience working with Robin Thicke on the infamous music video for his 2013 song "Blurred Lines." She is unhappy with how her story is being presented, especially since the whole book isn't out yet. 
Here's what happened between Ratajkowski and Thicke and what the model said about the sexual assault allegation headlines.  
Emily Ratajkowski accused Robin Thicke of groping her while shooting the 'Blurred Lines' music video
The story making the rounds on social media is based on an excerpt from Ratajkowski's memoir, which will come out later this year. 
According to London's The Times, Ratajkowski at first enjoyed making the music video for "Blurred Lines." But her feelings changed when Thicke, who was "a little drunk," allegedly groped her on set.
"Suddenly, out of nowhere, I felt the coolness and foreignness of a stranger's hands cupping my bare breasts from behind. I instinctively moved away, looking back at Robin Thicke," Ratajkowski wrote. 
"He smiled a goofy grin and stumbled backward, his eyes concealed behind his sunglasses. My head turned to the darkness beyond the set. [The director, Diane Martel's] voice cracked as she yelled out to me, 'Are you OK?'" Afterward, Ratajkowski wrote that she felt "humiliation" pump through her body, though she didn't react.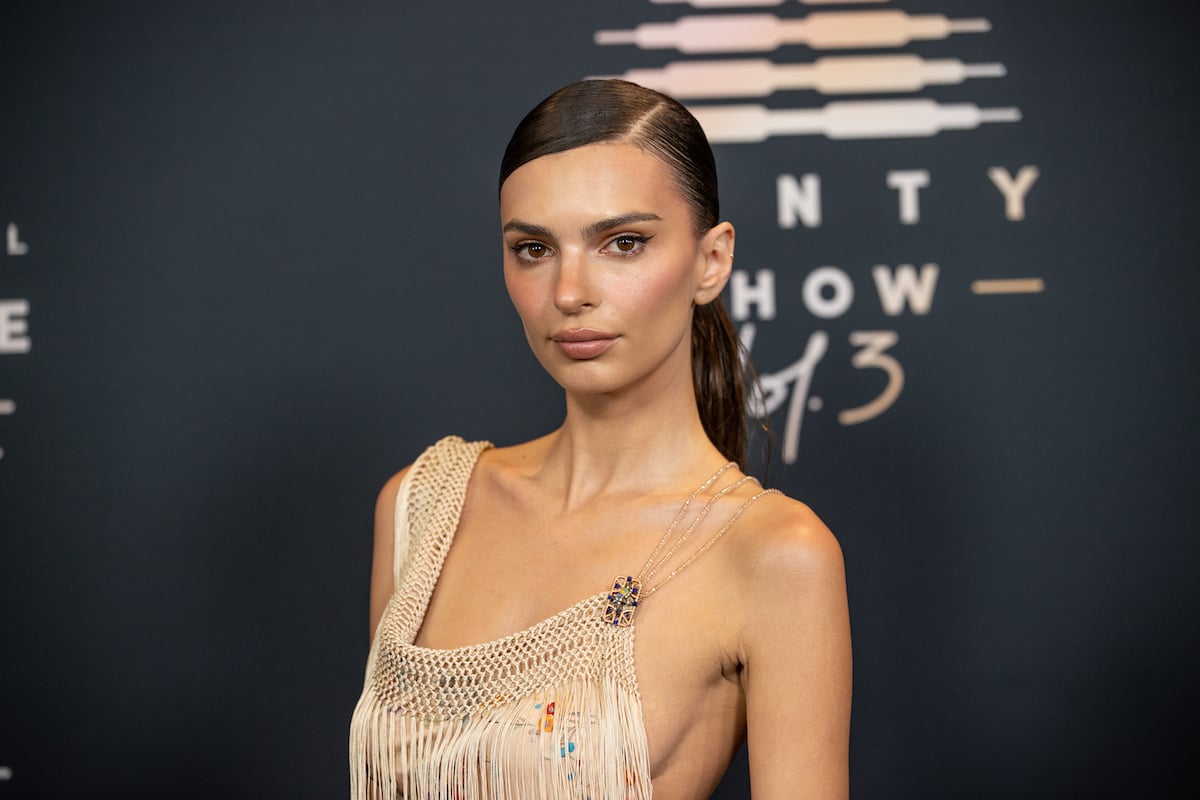 The model is unhappy with how her story is being used for 'clickbait'
Emily Ratajkowski is not pleased with how the media has taken over her story.
"What's frustrating is I didn't come out with it; it was leaked," she told Extra on Tuesday, Oct. 5. The now 30-year-old Gone Girl actor said having the incident shared this way wasn't what she had in mind when she wrote her book.
"It's been hard for me; I really like to have control over my image, and I wrote this book of essays to share the whole story and all sides of it, and I feel like it turns into a clickbait frenzy, and all of a sudden words like 'sexual assault' and 'allegations' are getting thrown around rather than people reading the actual essay," she said.
"I'm just looking forward to when people will be able to hear things in my own words."
The model hopes everyone can look beyond the headlines.
"Everything I talk about is about the evolution of my politics, and it's not some big reveal, it's not some crazy thing, it's a part of a larger essay," Ratajkowski said. "I'm just excited for people to hold nuance and understand that."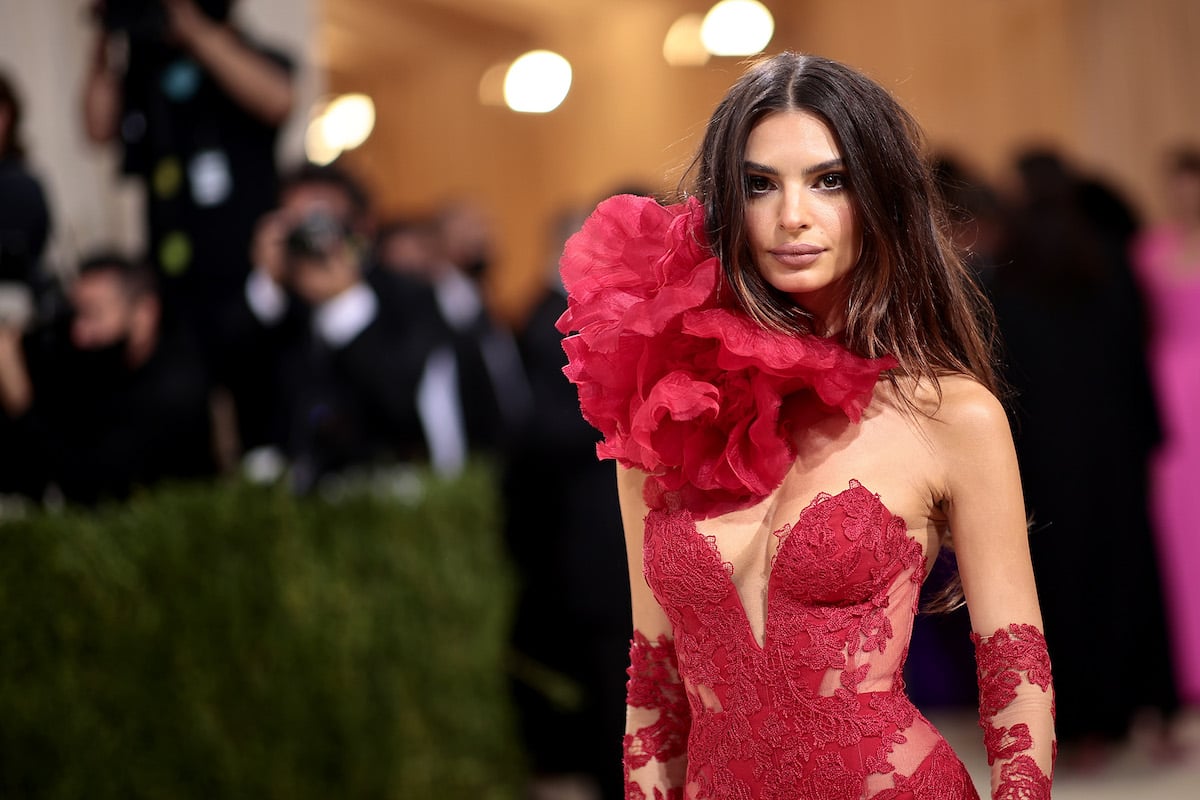 Emily Ratajkowski's book 'My Body' comes out Nov. 9
Ratajkowski's memoir My Body will be released on Nov. 9, and it is currently available for preorder in hardcover and Kindle formats on Amazon. 
Here's how Amazon describes the book:
"A deeply honest investigation of what it means to be a woman and a commodity from Emily Ratajkowski, the archetypal, multi-hyphenate celebrity of our time.
"Emily Ratajkowski is an acclaimed model and actress, an engaged political progressive, a formidable entrepreneur, a global social media phenomenon, and now, a writer. Rocketing to world fame at age twenty-one, Ratajkowski sparked both praise and furor with the provocative display of her body as an unapologetic statement of feminist empowerment. The subsequent evolution in her thinking about our culture's commodification of women is the subject of this book.
"My Body is a profoundly personal exploration of feminism, sexuality, and power, of men's treatment of women and women's rationalizations for accepting that treatment. These essays chronicle moments from Ratajkowski's life while investigating the culture's fetishization of girls and female beauty, its obsession with and contempt for women's sexuality, the perverse dynamics of the fashion and film industries, and the grey area between consent and abuse.
Nuanced, unflinching, and incisive, My Body marks the debut of a fierce writer brimming with courage and intelligence."
Amazon also touts My Body as a "most anticipated book of fall 2021 for Vogue and TIME, and here are what each of the publications has to say about the memoir:
Vogue says, "My Body is a memoir, but it's also a slow, complicated indictment of a profession and the people who propel it. Ratajkowski doesn't so much direct blame at any one person or organization as paint a personal picture of what it was like for her to be young, naive, ambitious, and smart―and to feel reduced, far too often, to a collection of body parts…  [My Body] will deliver a more nuanced and introspective rendering of her interior than those who come to it with surface interests might expect."
TIME says, "No stranger to discourse and scrutiny over women's bodies, Emily Ratajkowski brings nuanced insight to questions about empowerment versus commodification of women's bodies and sexuality. Blending cultural criticism and personal stories, My Body is smart and powerful."
How to get help: In the U.S., call the RAINN National Sexual Assault Telephone Hotline at 1-800-656-4673 to connect with a trained staff member from a sexual assault service provider in your area.
Source: Read Full Article