video
Crunch Fitness launches new digital platform
Crunch Fitness Executive Vice President of Marketing and Branding Chad Waetzig previews the brand's new digital platform, Crunch+, in an interview with Fox News Digital.
Whether its cardio, weightlifting or even Pilates, at-home and virtual workouts have drastically increased in popularity since the pandemic. 
As a result of increased demand for quality at-home fitness options, hybrid memberships that include a digital platform component are becoming increasingly popular. 
Crunch Fitness is the latest brand to announce a new digital resource for members.
CRUNCH FITNESS CEO SLAMS EQUINOX'S CONTROVERSIAL CAMPAIGN: 'NONSENSE'
"We see this as much more than just only giving… class workouts, but giving workouts that people can do in the gym, on the road," Executive Vice President of Marketing and Branding Chad Waetzig said in an interview with Fox News Digital.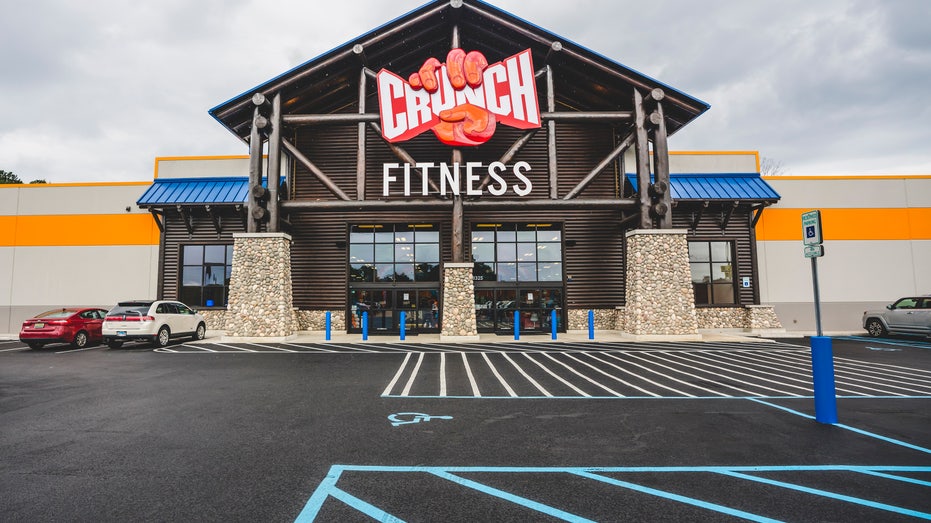 Crunch Fitness has grown since the start of the pandemic, nearly doubling its membership since January 2020. (Crunch Fitness / Fox News)

Crunch+ is a new platform that provides on-demand and livestream workouts to give consumers more options. Crunch+ has its own app which can be used on all smart devices including phones, computers and TVs. 

"With Crunch's continued increase in members and gym locations across the world, we felt it was time to elevate our online platform while keeping it the best value in streaming workouts," said Jim Rowley, CEO of Crunch Worldwide. "Crunch+ builds upon what we learned from our legacy streaming platform, Crunch Live, and the early days of pandemic-driven remote workouts. With Crunch+, we add our signature personality, ensuring that you still get the best part of the gym, your Crunch community, no matter where or when you choose to sweat." 

Although competing with flashy stationary equipment options like Peloton, workout mirrors and even the basic dumbbell and treadmills, other major brands are also flexing their digital muscles by bringing the gym experience into living rooms.

Planet Fitness relaunched its fitness app in November 2022. The redesign provided "an updated digital experience to support current and prospective members through their fitness journeys," according to the press release. 
Stocks in this Article
Other gym brand names including Anytime Fitness, Equinox, and 24 Hour Fitness also have digital platforms to provide members and non-members access to quality workouts. 

GYMS THAT SURVIVED PANDEMIC STEADILY GET BACK IN SHAPE

According to research from the Global Wellness Institute (GWI), hybrid fitness revenue is expected to double between 2020 and 2025 – growing from roughly $738 billion to $1.2 trillion. 

Vying for a slice of profit margin gains, Crunch+ offers its monthly subscription to non-Crunch members for $6.99 a month, but members of the gym can access the platform for $1.99 a month, nearly a 70% discount.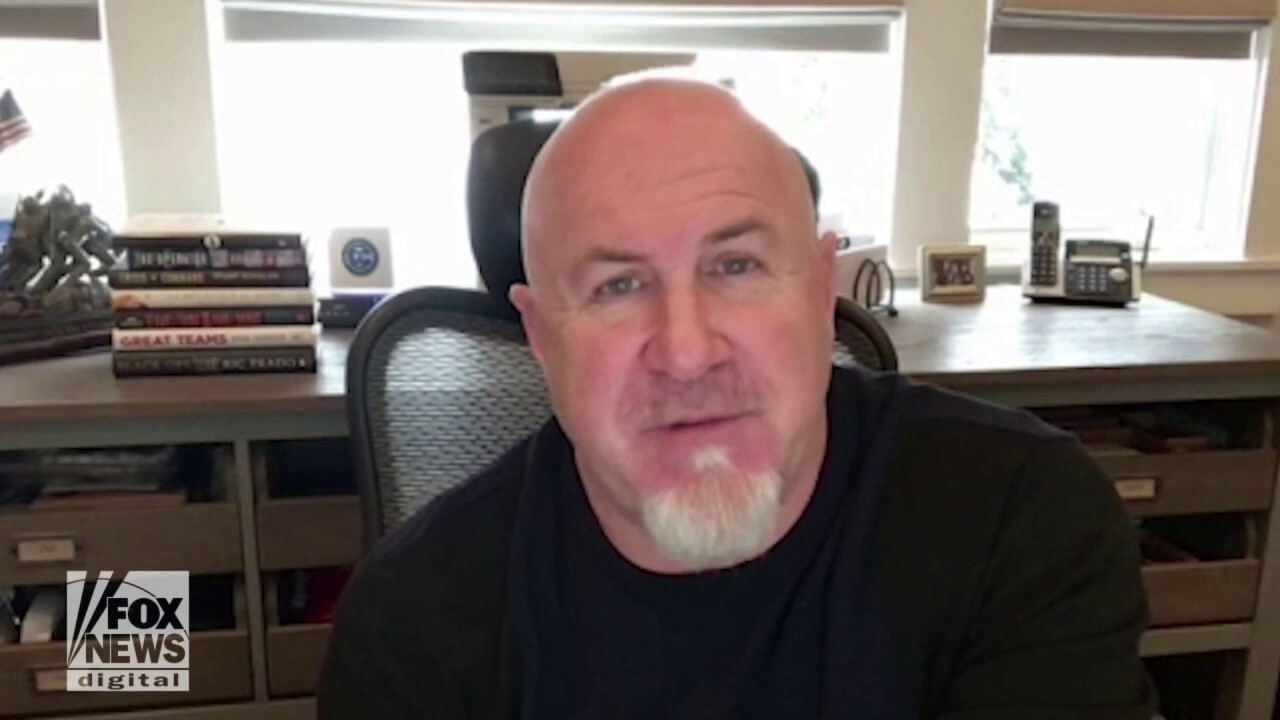 video
Crunch CEO responds to Equinox shaming resolutions: 'Nonsense'
Crunch Worldwide CEO Jim Rowley called out Equinox for its exclusive New Year's marketing campaign 'We Don't Speak January' and shared his company's approach to the new year, teasing an exciting new digital platform.

Planet Fitness offers some workouts on its online membership free but requires membership for premium digital workouts starting at $5.99 a month. Planet Fitness members get access to mobile workouts with both the Black Card and Classic memberships. 

Peloton has several membership levels starting at $12.99 a month up to $44 a month. 

Before Crunch+ was developed, the brand had the Crunch Live platform, however, it was more basic. The "Entertainment Fitness" company then decided after observing pandemic trends to re-engineer its digital platform.

"We've really evolved the platform to be more native in an app environment, which just makes it easier for consumers to use," Waetzig said.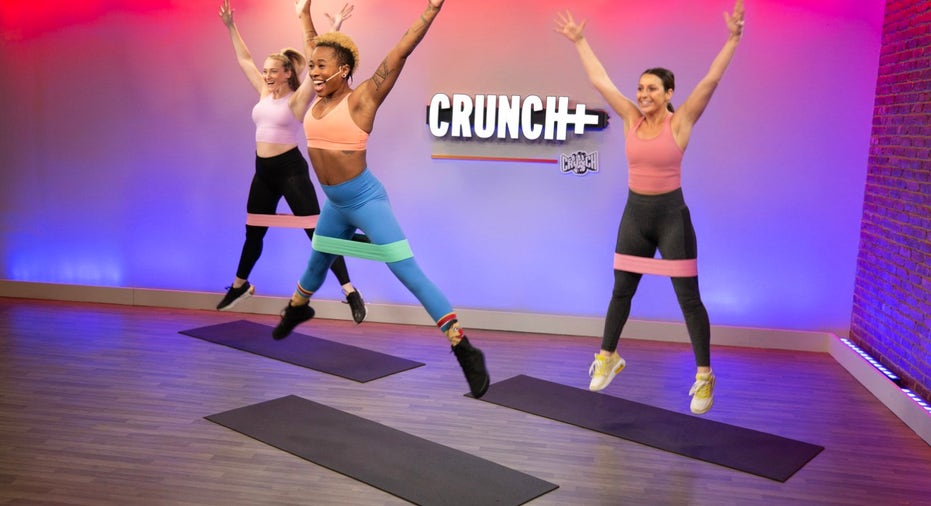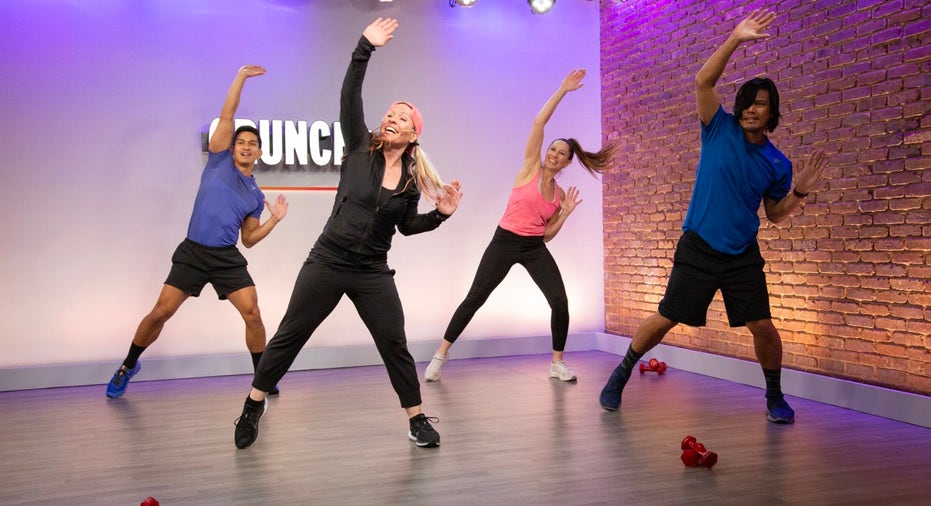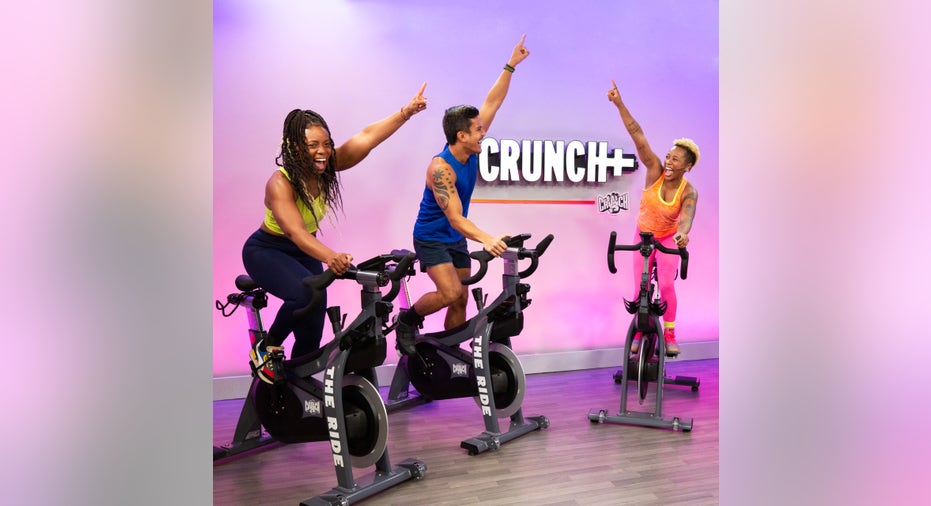 Image 1 of 3

Crunch Fitness offers a variety of classes on its new digital platform Crunch+ both on-demand and live.  | Fox News

With so many brands jumping on the digital fitness trend, Waetzig outlined a few aspects of Crunch's platform which are unique to the market. 

"Part of what makes Crunch unique and special is our focus on Fuzing entertainment with fitness. And we've done that for over 30 years in our gyms," Waetzig said. 

As nearly all the major gym companies have an online platform to complement the brick-and-mortar experience, the question remains how much longer traditional gyms can sustain the growing digital demand.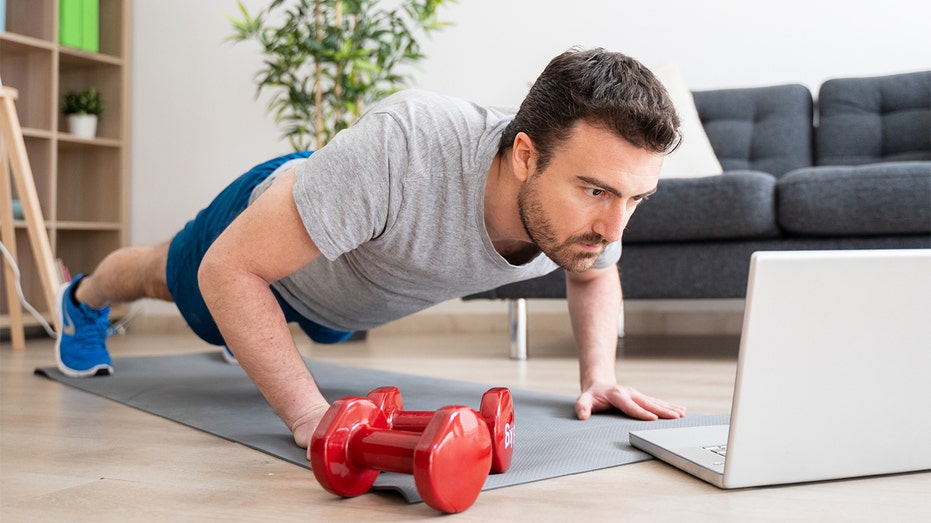 Morning fitness workout of one man at home watching video tutorial (iStock / iStock)

CLICK HERE TO READ MORE ON FOX BUSINESS

However, while acknowledging the growing diversity of fitness demands, Waetzig shared that he does not see traditional gyms going out of style anytime soon. 

"We think that there's a great place for digital fitness," he said. "[But] the brick and mortar fitness is never going to go away."

Source: Read Full Article