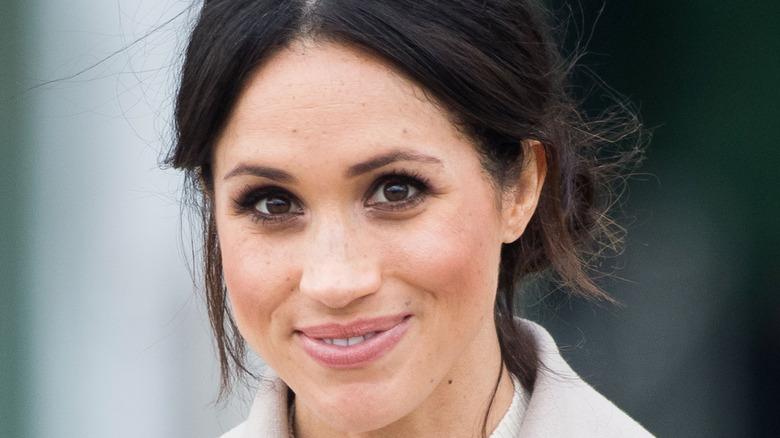 Back in March, Buckingham Palace responded to allegations that former royal Meghan Markle had been bullied extensively during her time with them by launching an investigation into claims she was actually the real bully. As BBC News reported at the time, the Duchess of Sussex was said to be very "saddened" by the move, decrying it as the "latest attack on her character." Buckingham Palace said it "does not and will not tolerate bullying or harassment." Their investigation aimed to include as many previous staff members as possible, to get a greater picture of what really happened. The Times noted the complaint was made against Markle back in 2018, while she and husband Prince Harry were still stationed in the U.K. 
According to a leaked email from a staff member, the Duchess' behavior was allegedly so terrible that two personal assistants quit. "We are clearly very concerned about allegations in the Times following claims made by former staff of the Duke and Duchess of Sussex," Buckingham Palace noted in their statement announcing an investigation would take place. A source close to the Sussexes told the BBC, "The timing is not coincidental," as their interview with Oprah Winfrey was about to be released. Now the question is whether anything has been done in the time since.
The investigation into Meghan Markle's alleged bullying is ongoing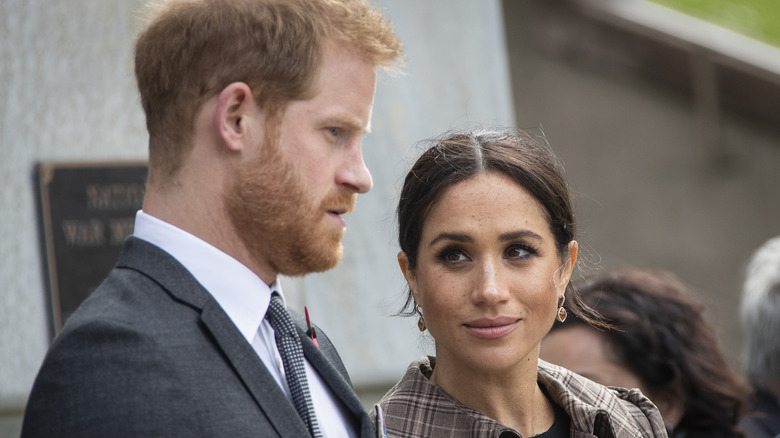 According to a report by The Times, the results of Buckingham Palace's investigation into the bullying allegations made against Meghan Markle may not be released until 2022. The findings of the "highly sensitive inquiry, which is being conducted by an independent law firm, were expected to be announced in the annual Sovereign Grant report to be published this week," but, as the investigation is still being undertaken, no formal denouement can come about just yet. As a result, the public may not find out what the story is until next year.
According to The Times' original report, the Duchess of Sussex was known for reducing staff to tears and "humiliating" them. The complaint was lodged by the Sussexes' former communications secretary, Jason Knauf, but notably only came out right before the Oprah interview was due for broadcast. "I am very concerned that the duchess was able to bully two PAs out of the household in the past year," Knauf's complaint partially read. He later described Markle's conduct as "totally unacceptable" and even suggested she was hellbent on "always having someone in her sights."
According to the Daily Mail, upcoming tell-all book "Battle of Brothers: William, Harry and the Inside Story of a Family in Tumult" quotes a Kensington Palace courtier claiming, "Meghan portrayed herself as the victim, but she was the bully. People felt run over by her. They thought she was a complete narcissist and sociopath — basically unhinged."
Source: Read Full Article