It's easy to believe that Queen Elizabeth II has the most power in the royal family. After all, she is the reigning monarch.
However, according to a royal expert, Kate Middleton's influence should not be overlooked. In fact, the expert believes the Duchess of Cambridge might be the "most powerful" royal at the moment.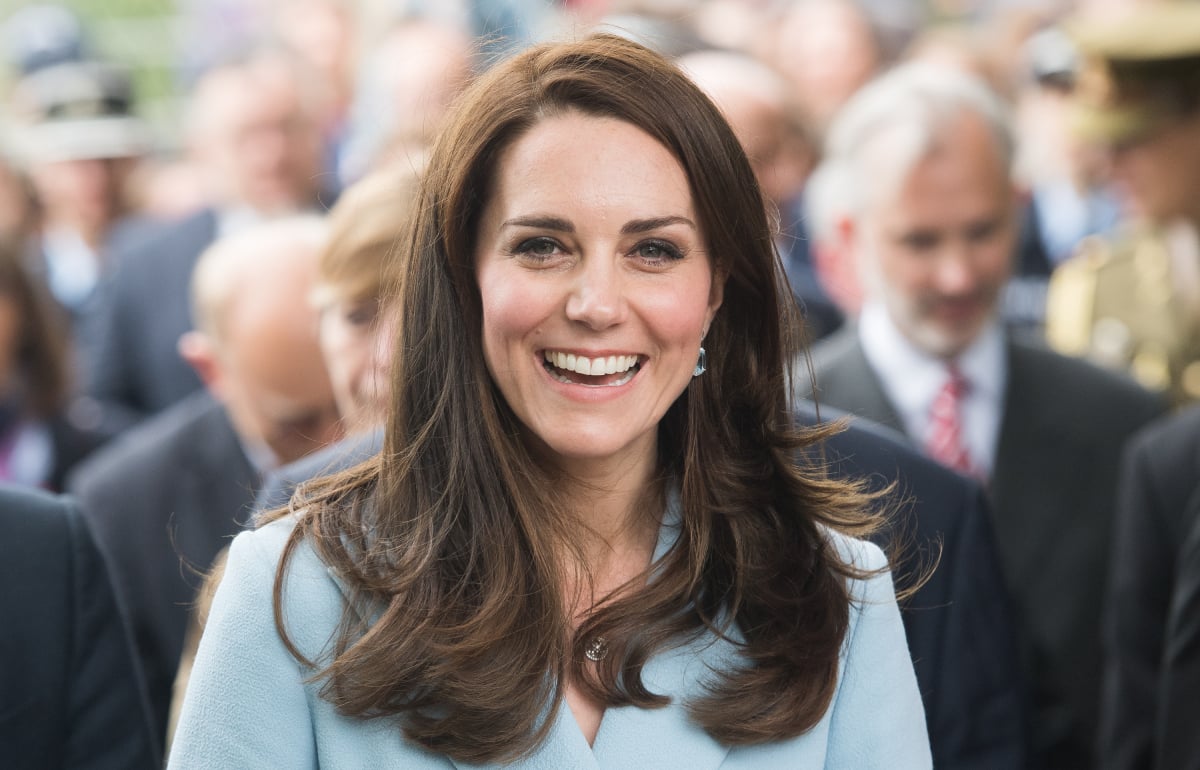 Kate Middleton's popularity has grown during the pandemic
The coronavirus (COVID-19) pandemic has forced many people to rethink the way they approach work. In Kate's case, the duchess has managed to make the most of the difficult situation.
For example, when the United Kingdom was on lockdown, she continued to carry out royal engagements. Like many folks around the world, Kate jumped on Zoom to work with charitable organizations and promote important causes.
Additionally, Kate worked with the National Portrait Gallery to publish a photo book called Hold Still. The book, which was released in May 2021, features 100 images that document life in the U.K. during the pandemic.
Kate's recent work has made her more likable to the public. Author Katie Nicholl explained to 60 Minutes Australia, "I think some people might say that the lockdown that we've experienced here—well, three of them—in many ways was the unlocking of Kate. I think that the public got to see more of the true duchess than they've ever been able to see before."
A royal expert says Kate Middleton might be the 'most powerful person in the royal family'
According to journalist Camilla Tominey, Kate's influence on the royal family is one that should not be discounted.
"This is often overlooked, but she is arguably the most powerful person in the royal family," Tominey said in a video for The Telegraph, "because she is the wife of a future king and the mother of a future king."
Many people compare Kate to Meghan Markle, who married Prince Harry in 2018 and stepped down as a senior royal in 2020. However, Tominey does not believe there is any competition between them, given Kate's role.
"You could say, when it comes to their generation, you could say [Kate and Prince William] are ruling the royal roost," Tominey said.
Can Kate Middleton become queen after Queen Elizabeth dies?
Kate and William are a lot more popular than Prince Charles and Camilla Parker Bowles, who are next in line to the throne. According to research firm YouGov, Kate and William rank 4th and 3rd, respectively, in popularity. Meanwhile, Charles and Camilla are 6th and 10th respectively.
There have been a lot of questions about whether the crown could skip Charles and jump straight to the Cambridges after Queen Elizabeth dies. However, this does not seem to be something the royals support.
"The Queen doesn't believe in breaking the rules, she does not want Charles to step aside when she passes," royal expert Simon Vigar said, according to Express. "William doesn't want that to happen."
Source: Read Full Article