The Kardashian/Jenner clan is back on the airwaves. Although they said goodbye to their original reality show, Keeping Up with the Kardashians, they've returned to Hulu with a new series, The Kardashians. The new show follows their lives, much like KUWTK. However, this one promises to be more intimate, more timely, and more of America's favorite famous family. 
Khloé Kardashian joins her sisters on the new show, but with a slightly updated look. While filming The Kardashians, she even admitted to getting a nose job — and how she doesn't regret it one bit. 
Khloé Kardashian made a splash on 'Keeping Up with the Kardashians' 
After the first episode of E's Keeping Up with the Kardashians aired in 2007, fans watched Khloé Kardashian grow up. The first season included an episode where Khloé was arrested for drunk driving. At the time, she was just 23 years old. Over the course of the show, fans watched her transform from an arrested twenty-something to a businesswoman to a mom. 
The Good American cofounder enamored fans with her realness, which fans found refreshing compared to her older sisters, Kourtney and Kim Kardashian. Some fans have since lamented the fact that Khloé's appearance has changed so much since the beginning of the show.
After her divorce from Lamar Odom, Khloé lost a ton of weight and championed her "revenge body" program. Then, her face seemed to change rather dramatically. Even though Khloé has changed her appearance, including her face, she's tried to be honest about the work she's had done. 
Khloé Kardashian has admitted to getting a nose job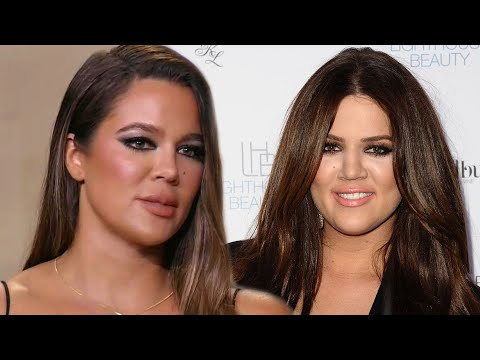 People are constantly speculating on the work they think the Kardashians have had done. The family is notoriously tight-lipped about surgeries and procedures. But Khloé tries to stay honest with the public. The mother of one has admitted to getting fillers and Botox. The reality TV star has shared about her bad reactions to some injections, specifically Botox. She hasn't gotten any since. 
Now, Khloé has confirmed one big procedure, according to Page Six. She's said that she got a nose job, or rhinoplasty, before her daughter True's first birthday. Khloé has admitted to the nose job a few times. Once on the KUWTK reunion special hosted by Andy Cohen. Next, the star discussed her surgery on Good Morning America. She's also tweeted about it, claiming the recovery was "a breeze." 
Some people come to regret changing their appearance with plastic surgery, but not Khloé. She does have one regret, but it doesn't involve getting the surgery. It involves not getting it done sooner. 
Khloé wishes she got her nose job earlier 
Khloé does admit she was nervous to get a rhinoplasty. She told the Good Morning America hosts that the nose's placement made changing feel daunting. Khloé said, "It's in the middle of your face and it's scary to think about. But I finally got the courage, and I did it, and I love it."
However, Khloé had always wanted to change her nose. She claims she'd been considering rhinoplasty for decades. Now that she's finally gotten the procedure done, she's excited to tell fans all about it. 
When a fan tweeted about Khloe's nose job, The Kardashians star was happy to reply. She told the fan that her recovery was easy, and that "my only regret is that I didn't do it sooner."
Source: Read Full Article