The pair's costar, Dr. Nicole Martin, tells TooFab "there are a lot of hurt feelings and a sense of betrayal there" after Larsa went "out of her way" to tell costars about the wedding planner's diagnosis.
To say things are strained between Larsa Pippen and Guerdy Abraira after last week's episode of The Real Housewives of Miami would be an understatement.
TooFab spoke with the pair's co-star, Dr. Nicole Martin, who shared the "messy" truth about where things stand with Larsa and Guerdy after Larsa blabbed about the wedding planner's breast cancer diagnosis during boyfriend Marcus Jordan's welcome home party.
"As you know, spilling the tea is an unavoidable part of Housewife life, and Larsa definitely goes out of her way to spill the tea about Guerdy's cancer diagnosis, and things do get very messy after that," Nicole teased.
As for Guerdy and Larsa, who seemingly made amends before Larsa shared the news with anyone who would listen, Nicole said there's little left of their friendship, telling TooFab she doesn't know if the pair "ever recover fully."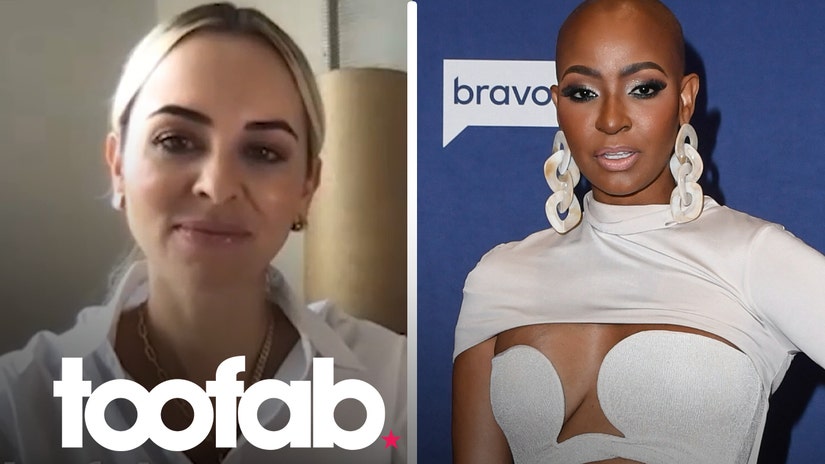 "Guerdy's very mature, and we can be amicable at the end of the day. We can sit on a stage and be civil, but I think there are a lot of hurt feelings and a sense of betrayal there, and I don't know if they ever recover fully," she shared.
In a set of preview clips from this week's upcoming episode, viewers see how Guerdy broke the devastating news to Larsa. The pair initially met up to discuss some tension between them, after Guerdy called Larsa "fake" in an interview, with Larsa wondering why Guerdy was crying throughout their meeting in the previous episode.
It was then Guerdy shared the devastating news, but the reaction she got from Larsa was far less emotional than she was expecting, with the social media personality even questioning whether or not Guerdy was sure about her diagnosis. After getting to a place of resolve — at least somewhat — Guerdy said she hoped Larsa took the news "in confidence," with Larsa promising she wouldn't share the news with anyone else, only to do just that a mere six hours later.
Waiting for your permission to load the Instagram Media.
Instagram Media Unavailable
The clips quickly went viral, with many roasting Larsa over her bizarre reaction to the news. Larsa since cleared the air on Tuesday, commenting on a Bravo fan page post to explain why she reacted the way she did.
"I called and texted Guerdy after she called me fake in the press. She never responded. We argued back and forth which wasn't shown then she told me was diagnosed w/ breast [cancer]," wrote Larsa.
"I was shocked and I wanted to rally the girls to support her," she concluded. "I've been nothing but a good friend to her."
Waiting for your permission to load the Instagram Media.
Instagram Media Unavailable
Nicole, meanwhile, has served as a source of support for Guerdy, who today, is cancer-free.
As a Board Certified Anesthesiologist who has long worked in Miami's healthcare system, Nicole shared that she linked Guerdy with resources she had in the field, and helped answer some of the daunting questions when one is confronted with a scary diagnosis such as breast cancer.
"I think for someone whose never gone through something like this, you have so many questions about every part of the process. 'What's the surgery gonna be like? What's the anesthesia gonna be like? Am I gonna be sick? What's the chemo? The recovery?'" Nicole explained. "There was just so many questions, 'Who do I go to? Whose the right surgeon? What hospital?'"
While Nicole tried to answer the lot of Guerdy's concerns, she focused more on being there for her as a friend rather than a medical professional. "I was there for whatever Guerdy needed," Nicole maintained, "But whatever questions she had, I was happy to provide information."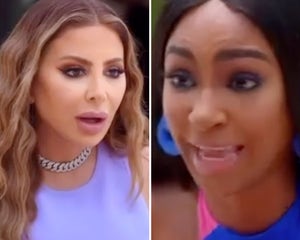 Larsa Pippen Reacts After She's Called 'Effed Up' for Spilling RHOM Costar's Breast Cancer Diagnosis
Her expertise did come in handy, however, with Nicole revealing that she called one of the anesthesiologists at the hospital where Guerdy was having surgery and urged them to take the best care possible of her friend and castmate.
"I was like, 'Make sure you take care of her. Give her everything for nausea, I don't want her feeling sick afterwards,'" Nicole said. "So, I think I was there in both ways, but really in whatever capacity she needed."
Guerdy's diagnosis isn't the only medical matter fans will see this season either, with Nicole teasing another incident that forces her to jump from Housewife to doctor in what she says results in a heartwarming moment for the otherwise at-odds cast.
"You'll see on the show that we have a medical emergency that happens during our cast trip that I have to switch from Housewife to doctor mode very quickly," Nicole revealed. "And I think it's gonna be a very heartfelt scene for viewers."
Martin also spilled about her experience at BravoCon — making it clear she didn't run into any "rude" or "aloof" Bravolebrities at the event — and her partnership with Clorox, revealing the RHOM star she believes could use a help cleaning up their messes. Watch the video above for more!
See all the drama unfold when The Real Housewives of Miami airs Wednesday at 9:00 PM on Bravo.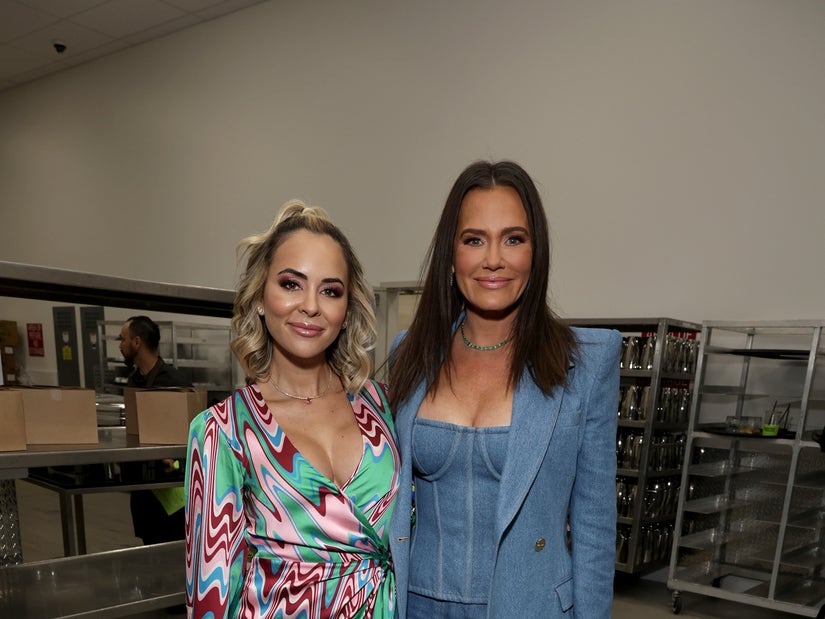 Source: Read Full Article