video
FOX Business Flash top headlines for March 28
Check out what's clicking on FoxBusiness.com
Hollywood actress Gwyneth Paltrow's Goop is described as a "modern lifestyle brand" that offers wellness advice from doctors, along with travel recommendations and an array of high-priced clean beauty, fashion, and home products. 
However, it's most notable as the company the Academy Award winner launched out of her kitchen in 2008. Goop started out as a weekly newsletter that was intended for Paltrow's family and friends. Since then, it's become a 200-person enterprise, according to her website. 
The private company — which makes its own branded clothing, skin care, fragrance, vitamins and supplements and body product lines — is already valued at $250 million, according to various reports. 
Paltrow has gotten a lot of attention in recent weeks over a skiing accident that's turned into an interesting legal battle. 
GWYNETH PALTROW'S EX-GOOP CCO SAYS DOING CLEANSES LIKE ONES PROMOTED BY COMPANY 'DISTORTED' HER BODY IMAGE
Terry Sanderson, a 76-year-old retired optometrist, is suing the Goop founder for more than $300,000 in damages, claiming that she skied recklessly into him on a beginner run at Deer Valley Resort seven years ago, breaking his ribs and leaving him with a concussion. Meanwhile, Paltrow is countersuing Sanderson for $1 and attorney fees, claiming he caused the crash. 
However, this isn't the first time Paltrow has caught media buzz. She has gotten a lot of attention over some of her eye-brow raising products or beauty regimens backed by her company.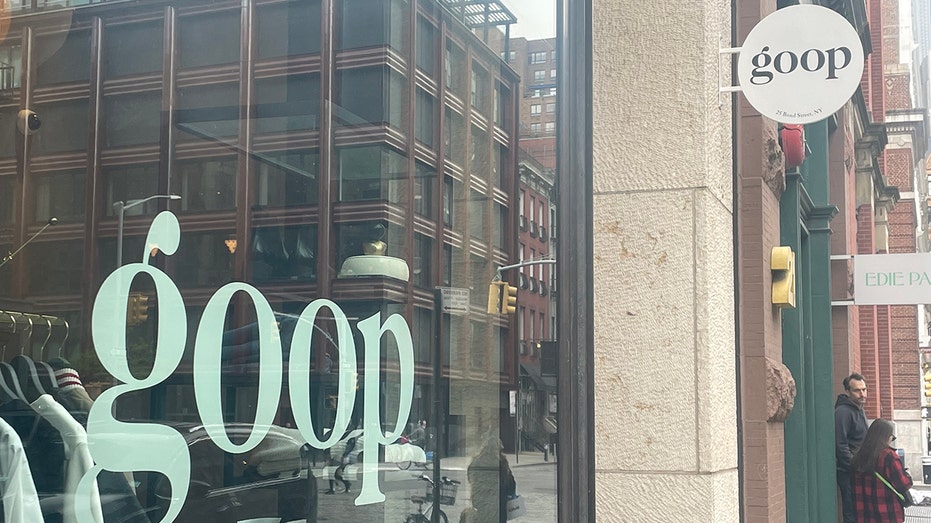 Gwyneth Paltrow's Goop store in New York City on March 27, 2023. (Daniella Genovese/FOX Business / Fox News)

"We operate from a place of curiosity and nonjudgment, and we start hard conversations, crack open taboos, and look for connection and resonance everywhere we can find it," the Goop website says. "We don't mind being the tip of the spear — in short, we go first so you don't have to. We're glad you're here."

Jade Egg and Rose Quartz Egg

GOOP CEO GWYNETH PALTROW ACCUSED OF UNDERPAYING, GOING 'SOUR' ON STAFF AS 140 WORKERS EXIT SINCE 2019: REPORT

In 2008, Paltrow's lifestyle company agreed to pay $145,000 in civil penalties over products including egg-shaped stones that are meant to be inserted into the vagina to improve health. This came after a task-force investigation found some of Goop's health claims were unfounded.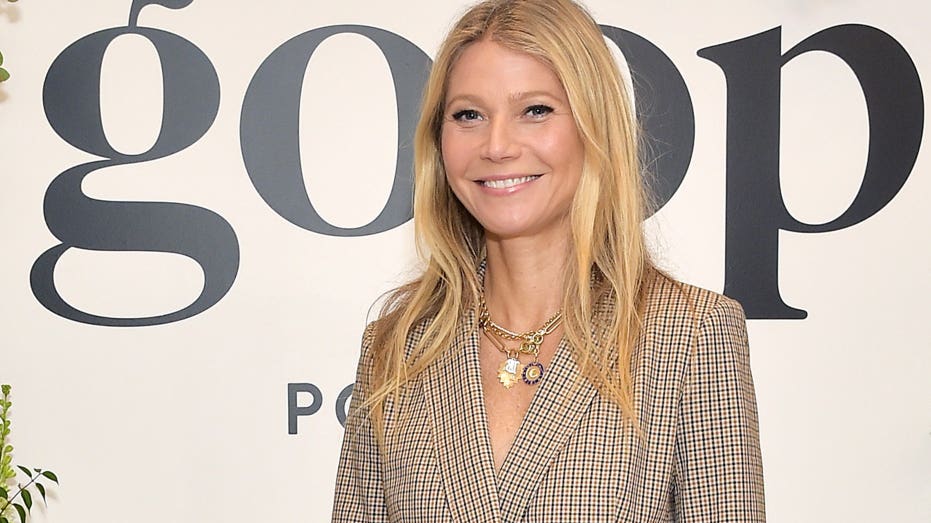 Former employees of Goop are slamming Gwyneth Paltrow for allegedly playing favorites and underpaying employees.  (Stefanie Keenan/Getty Images for Goop / Getty Images)

The settlement involves advertisements saying its Jade Egg and Rose Quartz Egg could balance hormones, regulate menstrual cycles and improve bladder control.

A Goop statement says the settlement acknowledges no liability on the company's part and addresses only advertising, not the products themselves.

"This Smells Like My Vagina Candle"

The company has also gotten a lot of attention regarding its candles — namely the "This Smells Like My Vagina Candle," which is currently sold out online. 

GWYNETH PALTROW IS SELLING A VAGINA-SCENTED CANDLE, AND IT'S ALREADY SOLD OUT

The candle is described as a "funny, gorgeous, sexy, and beautifully unexpected scent." 

The product description says it is made with geranium, citrusy bergamot, and cedar absolutes juxtaposed with Damask rose and ambrette seed which, according to the company, puts those "in mind of fantasy, seduction, and a sophisticated warmth."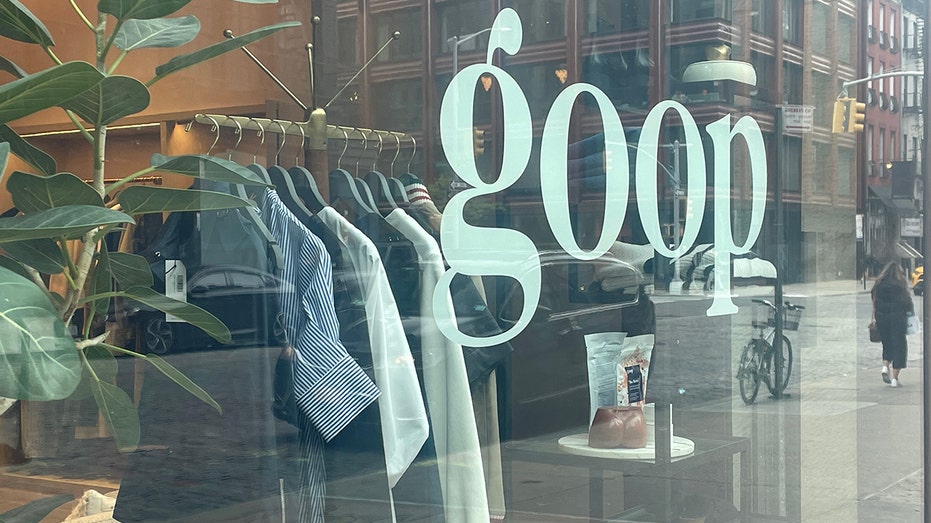 Gwyneth Paltrow's Goop store in New York City on March 27, 2023. (Daniella Genovese/FOX Business / Fox News)

Paltrow joked during an interview with Seth Meyers in 2020 that the candle started out as a joke, according to People. 

Bee sting therapy

Under the wellness section of its website, Goop advertises bee sting therapy, which is described as a "therapy practiced by 'apitherapists' that has been used for centuries uses real bee stings for ailments."

NETFLIX 'GOOP' SERIES WITH GWYNETH PALTROW BOOSTS 'SEX FOR ONE' BUSINESS

Paltrow told The New York Times in 2016 that she's tried this therapy, saying people use it to get rid of inflammation and scarring. 

"It's actually pretty incredible if you research it. But, man, it's painful," she told the Times. 

However, a peer-reviewed study titled "Risk Associated with Bee Venom Therapy: A Systematic Review and Meta-Analysis" that was published online by the Public Library of Science in 2015 stressed that "adverse events related to bee venom therapy are frequent" and that "practitioners of bee venom therapy should be cautious when applying it in daily clinical practice."

GET FOX BUSINESS ON THE GO BY CLICKING HERE

Some doctors also recommend against it. 

"I do not recommend bee stings as anti-inflammatory agents to patients," Dr. Gary Goldenberg, a dermatologist at Mount Sinai Hospital in New York City, told Health in 2016, adding that "many patients are severely allergic to bee stings and may not know it."

The BBC reported that a 55-year-old woman had died in 2018 after having a severe reaction to live bee acupuncture. She has been undergoing the treatment for two years, according to the report. 

The Associated Press contributed this report. 

Source: Read Full Article