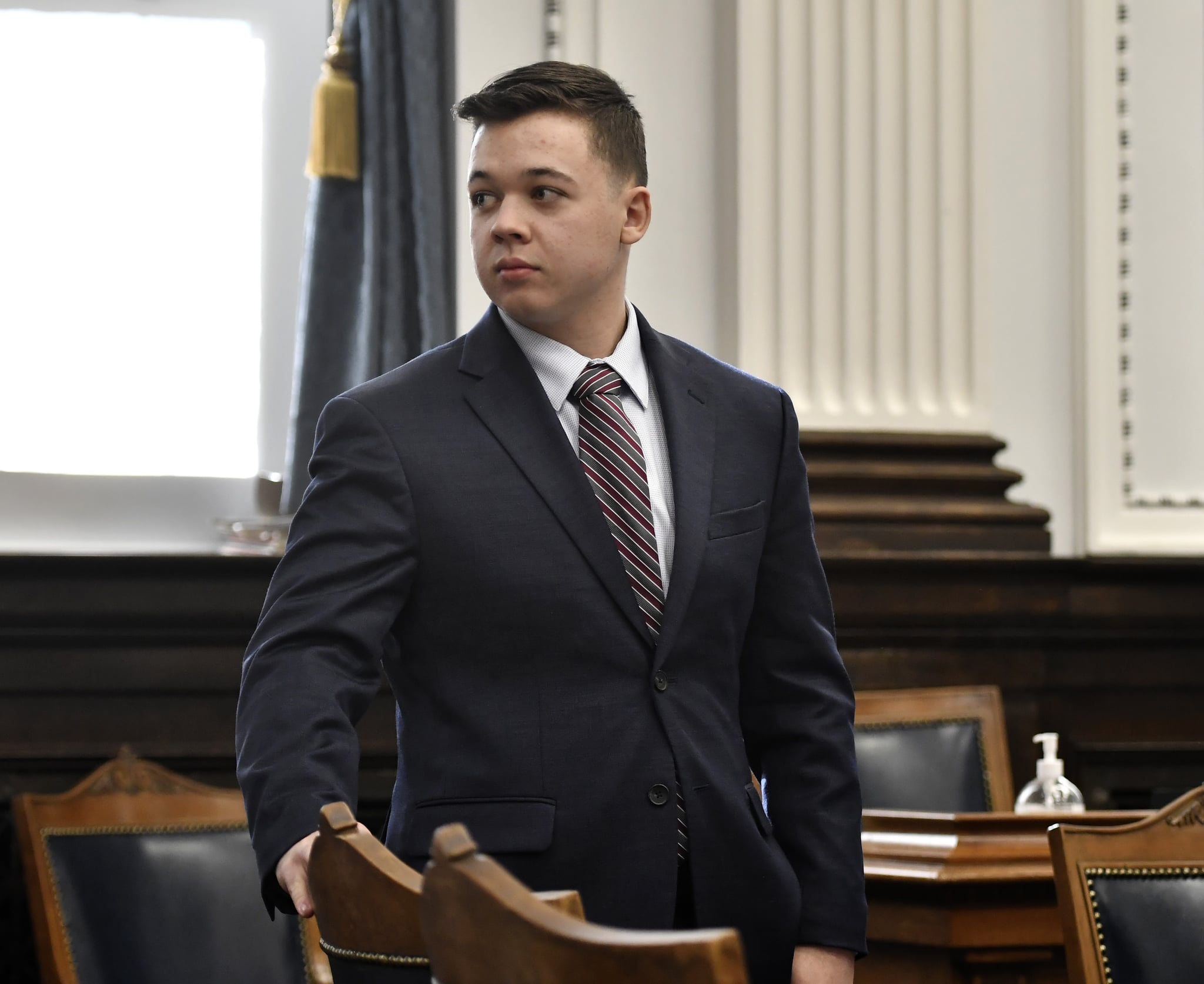 Image Source: Getty / Sean Krajacic-Pool
Kyle Rittenhouse, who fatally shot two men and wounded a third in Kenosha, WI, on Aug. 25, 2020, has been acquitted of all charges by a Wisconsin jury.
The victims of the shootings — which took place during a Black Lives Matter protest that erupted after Kenosha police officers shot 29-year-old Jacob Blake, leaving him paralyzed from the waist down — include Joseph Rosenbaum, 36, Anthony Huber, 26, and Gaige Grosskreutz, 27, the last of whom was wounded at the scene. During his two-week homicide trial, Rittenhouse pleaded not guilty to first-degree reckless homicide, first-degree intentional homicide, attempted first-degree intentional homicide, and two felony counts of first-degree recklessly endangering safety.
"I didn't intend to kill them. I intended to stop the people who were attacking me," Rittenhouse said, claiming that he shot the three men with an AR-15-style semiautomatic rifle in self-defense.
In a statement made during the trail, Grosskreutz, a paramedic from Milwaukee, explained that he'd been attending the protest to provide medical care and supplies to people taking part in the demonstration. Upon hearing gunshots, the sound of Rittenhouse shooting and killing Rosenbaum, Grosskreutz rushed toward the sound. When he arrived at the scene, he witnessed Huber hit Rittenhouse over the back of the head with a skateboard before the teenager shot Huber in the chest, prompting Grosskreutz to draw his gun. "I thought that the defendant was an active shooter," he said. "Anytime you bring a firearm into that equation, the stakes are much higher for both serious injury and death . . . In that moment, I felt that I had to do something to try to prevent myself from being killed or being shot."
Source: Read Full Article