Novak Djokovic will have to wait until Monday to discover whether he can play in the Australian Open after being denied entry to the country over COVID vaccination rules.
Djokovic faces deportation after his visa application was cancelled – having thought he could enter Australia through a medical exemption to avoid COVID vaccination.
A court hearing today was expected to return a decision on his fate, but a judge adjourned proceedings until 10am on Monday local time.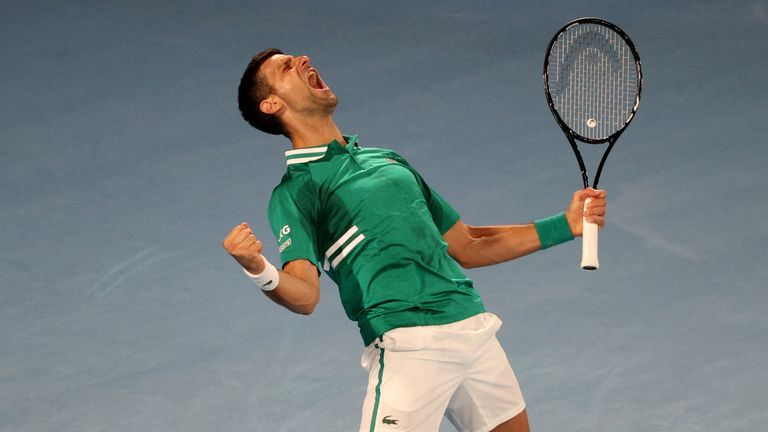 The 34-year-old Serbian player appealed the decision to deny him entry after being held up for several hours at Melbourne Airport.
It is unclear whether the world number one will be required to stay in a hotel under guard until the hearing.
Australia's Prime Minister, Scott Morrison, said Djokovic had failed to provide sufficient proof to receive a medical exemption to COVID-19 vaccination rules.
"All I can say is that the evidence (for) medical exemption that was provided was found to be insufficient," Mr Morrison said.
He added that Djokovic had not been "singled out" for scrutiny.
Djokovic was under armed guard and alone in a room at Melbourne Airport as he waited to hear whether he would be allowed into the country, his father said.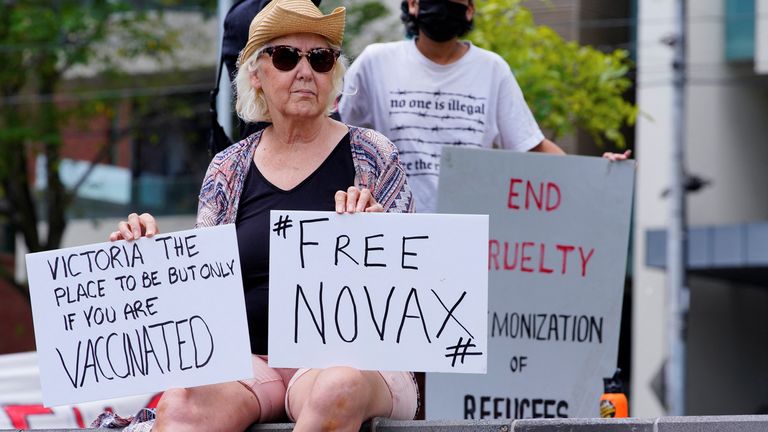 The star, who has repeatedly refused to say whether he has received a coronavirus vaccine, said on Tuesday he had been granted an exemption to allow him to compete in the Australian Open.
Serbia's president, Aleksandar Vucic, criticised the "harassment", saying he had spoken to Djokovic on the phone and offered his support.
Mr Vucic said: "I told our Novak that the whole of Serbia is with him and that our bodies are doing everything to see that the harassment of the world's best tennis player is brought to an end immediately.
"In line with all norms of international law, Serbia will fight for Novak, truth and justice. Novak is strong, as we all know."
It comes as Australia is currently suffering record COVID cases fuelled by the Omicron strain of the virus.
With Thursday's count still incomplete, Australia so far has reported 72,392 new infections easily exceeding the high of 64,774 set a day earlier. Western Australia is due to post its new cases later.
Having successfully kept a lid in its COVID-19 caseload through aggressive lockdowns earlier in the pandemic, Australia is now suffering infections rates far higher than elsewhere in the Asia-Pacific region, and some epidemiologists in the country predict that the worst is yet to come.
Source: Read Full Article