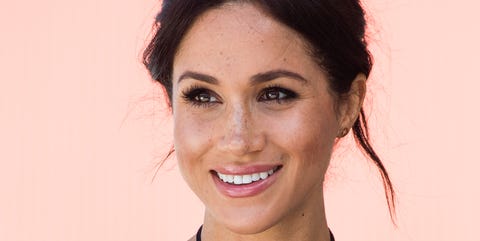 Meghan Markle has been serving iconic beauty looks since back in ye olden days of Suits, and if you followed her (sadly now defunct) blog The Tig, you're probably well aware that she's talked a lot about her love for lifestyle, fashion, and beauty on the site.
While Meghan doesn't spend much time dishing on her favorite products these days due to being a casual duchess/author/philanthropist, she basically can't leave the house without the entire internet wanting to recreate her exact outfit and beauty look. Which, understandable (she always looks amazing), but Meghan actually keeps it pretty chill when it comes to products—usually going for a natural vibe and an occasional bold lip. As she told Allure when chatting about her Suits character Rachel, "I am so much more low-key in real life. She's so polished…I don't wear foundation in real life. My routine is very simple—I call it the five-minute face."
So what products does Meghan use to get said five-minute face? We dug through a bunch of old interviews for some of her faves when it comes to skin, hair, and makeup products; plus unearthed her signature nail polish color; and got details on some of the items she used at her royal wedding to Prince Harry. Go ahead and take a minute to have a difficult conversation with your credit card, because it will be doing a lot of leg work throughout the duration of this article.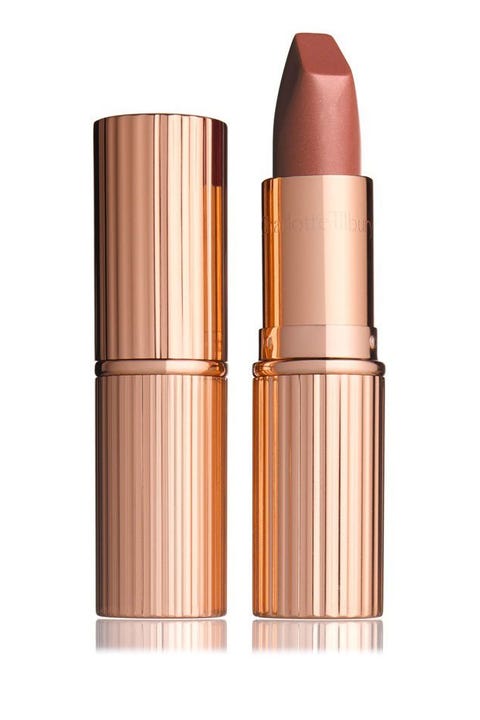 This is Meghan's favorite shade of nude lipstick, and what she ~reportedly~ wore during her engagement photo shoot with Prince Harry. Truly, what more do you need to know?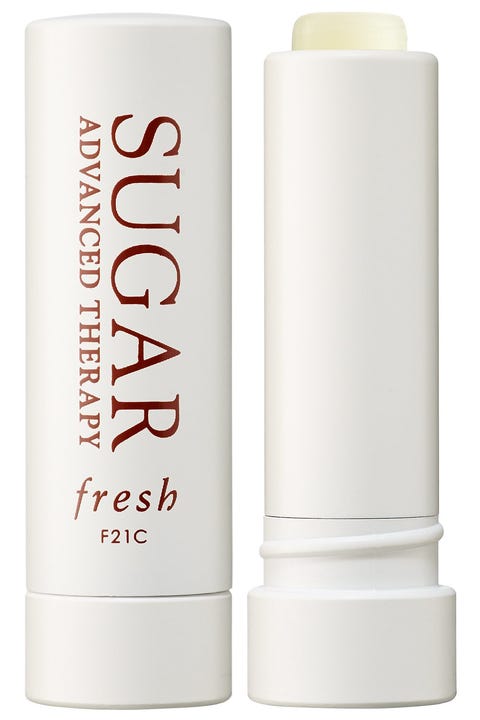 Back when she was still doing press interviews (memories!), Meghan told Beauty Banter that she keeps her lips "soft, kissable, [and] buttery" with Sugar's Advanced Therapy Lip Treatment. She even described this product as "the very best."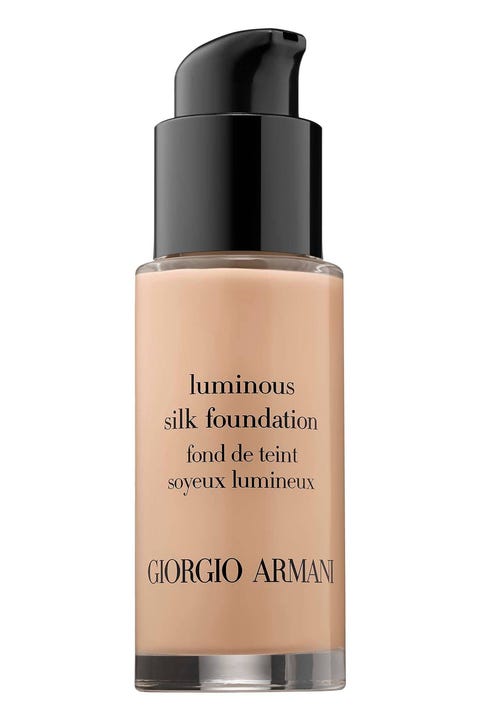 Meghan's former makeup artist Lydia F. Sellers told Refinery 29 that the Duchess likes her freckles to peek through her makeup for a more natural look. And yep, Giorgio Armani Luminous Silk Foundation was her go-to for semi-sheer coverage.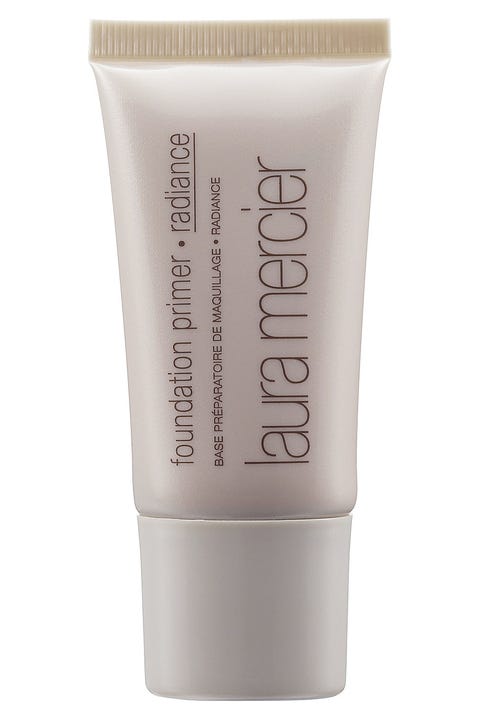 Speaking of sheer coverage, Meghan told Beauty Banter that she wears Laura Mercier Illuminating Primer to give her skin a "dewy glow." As the duchess put it, "It's not sparkly, it's true to its name…illuminating."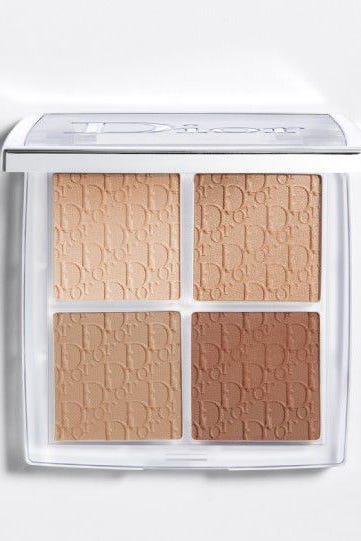 HARK, it's the heavenly contour palette Meghan reportedly used during her royal wedding to Prince Harry. *angels start singing*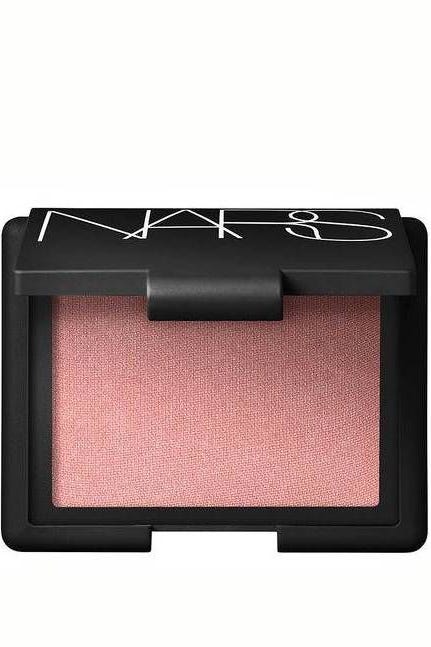 "I love Nars blush in Orgasm," Meghan told Allure back in 2014 when she was still on the should-have-been-Emmy-winning Suits. "I use it on- and off-camera because it gives you a nice glow from within."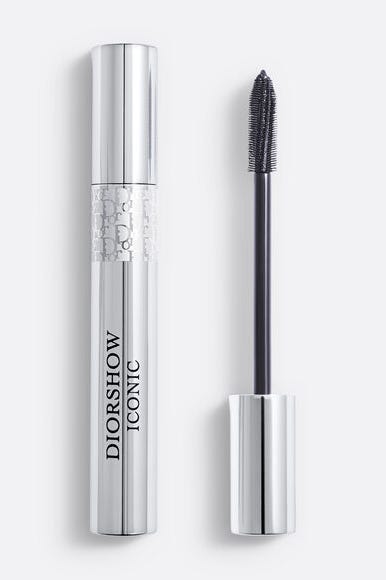 In that same Allure interview, Meghan said Diorshow Iconic is her favorite mascara—and word on the royal street is she wore it during her wedding to Prince Harry.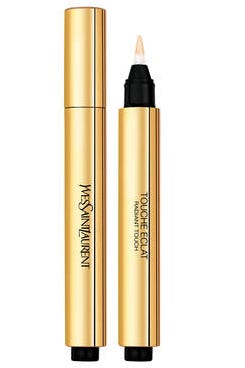 In the iconic words of Meghan (to Beauty Banter),"If you've worked a 17-hour day and have nothing else on, you will still look relatively alive." Welp, I'm sold.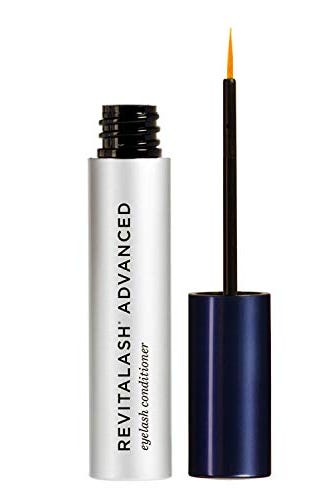 Speaking of lashes, Meghan also told Allure "I also use Revitalash on my eyelashes, and I swear they are as long as they could ever be."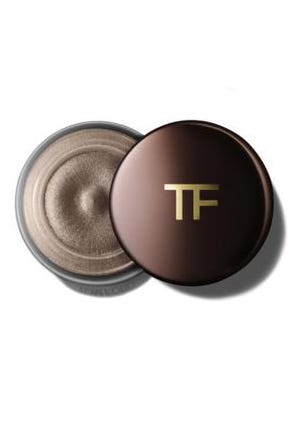 This is one of the eye products that Meghan's former MUA Lydia F. Sellers says she relied on to get Meg's signature natural-but-smokey eye. It's kinda pricey, but no one said pretending to be a duchess was cheap.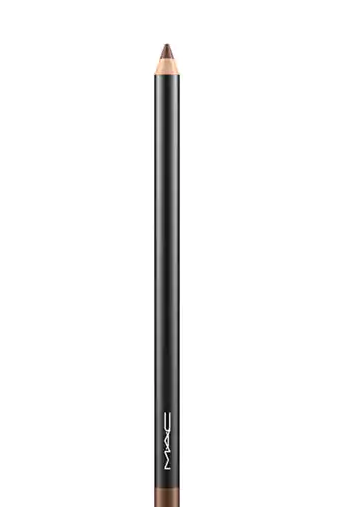 Meghan told Allure that another one of her makeup artists, Kayleen McAdams, turned her onto this pencil, saying, "It's what she uses on Sofia Vergara, and who wouldn't want those gorgeous brown almond eyes?" Truer words.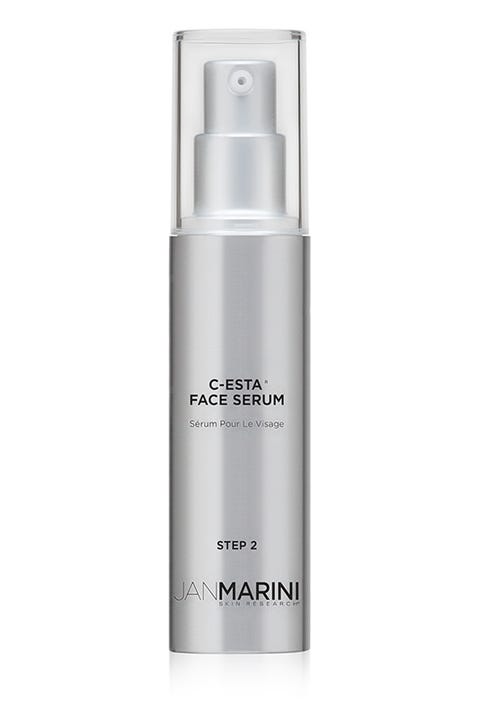 This is one of Meghan's favorite serums for good reason. As she once put it, "It's a nice glycolic, one that makes your skin really glow-y."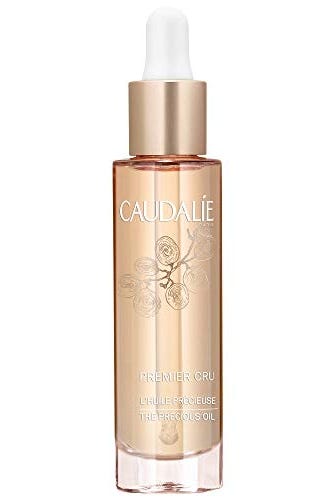 Meanwhile, Meghan told Citiphile that Caudalie's "anti-aging Premier Cru Elixir is a dream." The Elixir isn't avail, but the oil is, so obviously we all need to purchase some immediately.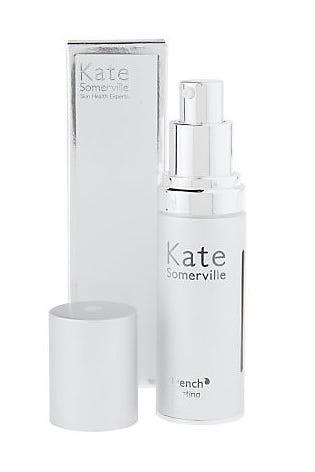 Another key to Meghan's glow? A facial in a bottle. "I've been going to Kate's clinic in L.A. for facials for years," she told Beauty Banter. "And [since I've been living] in Toronto for work, I still use the products to maintain that glow that her facials give."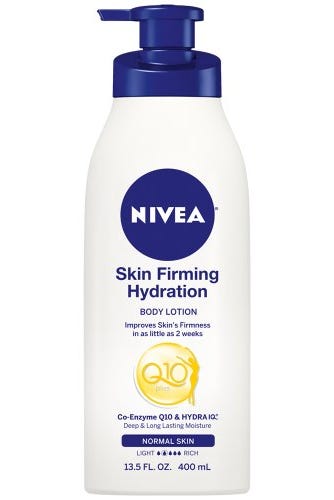 "I use this religiously," Meghan said in the same interview. "It's honestly my favorite lotion on the market, it's so affordable, and makes my skin look and feel amazing. I would buy a case of this at a time if I could find it."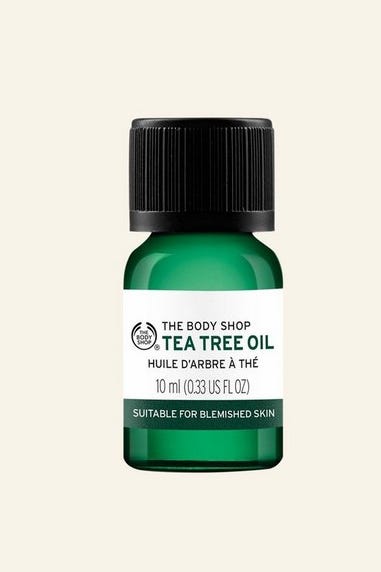 This is the one product Meghan never leaves the house without, and she uses it for absolutely everything—including breakouts. "It's not the most glamorous thing, but if you get a cut, a mosquito bite, a small breakout, no matter what it is, it's my little cure-all," she told Allure. "It's inexpensive, it's small enough to carry on, and I bring it with me all the time."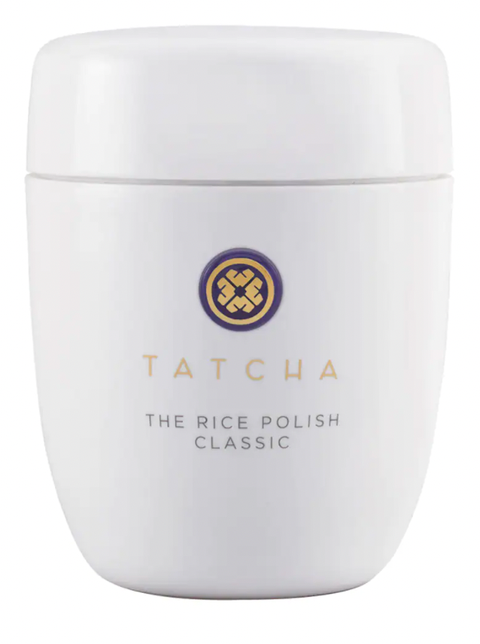 As Meghan told Allure, "I really love the Tatcha Rice Enzyme Powder. It just sort of foams on your face and gives you a really subtle exfoliation."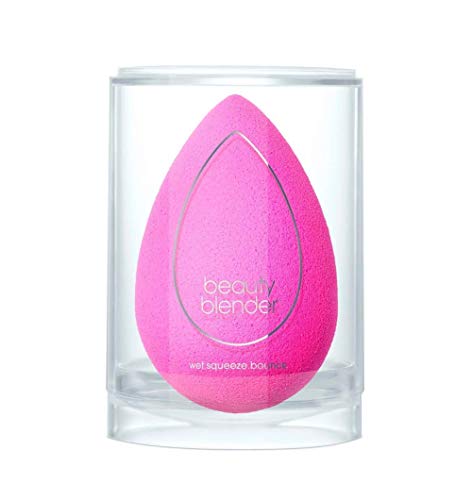 Meghan told " data-vars-ga-product-id="ba73002e-fe7c-4fd4-89e5-84ddf731c876″ data-vars-ga-product-price="0.00″ data-vars-ga-product-sem3-brand="" data-vars-ga-product-sem3-category="" data-vars-ga-product-sem3-id="" data-affiliate-network="">Birchbox that her go-to application process for foundation involves the iconic BeautyBlender original. "Only apply foundation to the spots you need it and spread it with a beautyblender original," she said. "I never want to cover my freckles, so I'll just do a 'wash' of foundation in certain sections instead of over the entire face."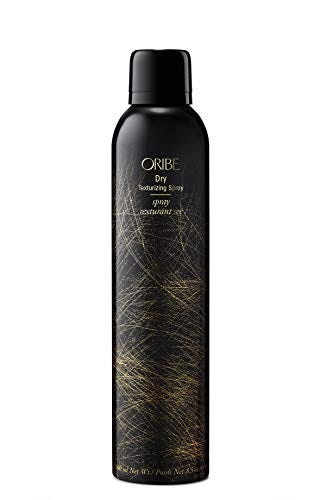 In the same interview, Meghan said, "There's nothing like a hair flip! When my hair is feeling a little weighted, Suanne, my hair artist on set, has me bend forward as she sprays a little Oribe Dry Texturizing Spray, and then has me 'flip back hard' to give my hair a little extra bounce."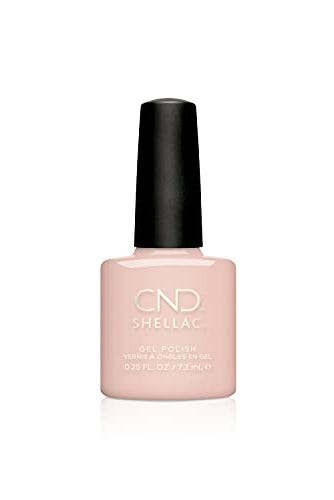 According to British Vogue, Meghan got her wedding day manicure from DryBy London, who used one layer of CND Shellac's Unmasked paired with two layers of CND Shellac's Negligee on top!

Source: Read Full Article