The Pioneer Woman has expressed her love for Ladd on many occasions. However, she says there are some things she wishes she knew about her husband before they were married. Here's what Ree Drummond revealed about Ladd.
Ree and Ladd Drummond don't always see eye-to-eye when it comes to food
Drummond says she had some disasters when it comes to making dinner for Ladd. She spoke about one time when they were dating when Ladd ate a meal she made that he didn't like. However, Ladd was polite and tried not to let his true opinion of the dish show. Drummond jokes that it was "the longest meal of Ladd's life."
Drummond says when she first started dating Ladd, she mostly ate seafood. She told Southern Living she decided to make Ladd linguini with clam sauce.
"If you knew anything about Osage County men, it's all about meat, potatoes, and chocolate pie or lemon meringue pie," says Drummond. However, she says she was at a point in her life where she really loved linguine with clam sauce, so that's what she decided to cook for Ladd. Since it was early in their dating years, Ladd was very polite, even though he didn't like the meal, according to Drummond.
"I served him a pile of linguini with clam sauce," says Drummond. She says she put the meal in a large pasta bowl and "piled on" the pasta. Drummond says Ladd ate the meal and then his phone rang, so he had to leave the table to answer the call. She thought he would still be hungry when he came back, so she served him another large serving of linguini. "I just doubled up the plate and piled more," says Drummond.
The Food Network star says Ladd was honest with her later about the meal. "Later—much, much later—he did confess that it was the longest meal of his life," says Drummond. "He doesn't eat clams. He likes shrimp and lobster, but not clams, and not in spaghetti that's hard to eat."
The 1 thing Ree Drummond wishes she knew about Ladd before they married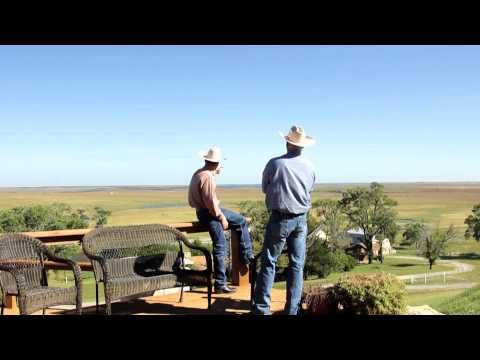 During The Pioneer Woman show, Drummond revealed one thing about Ladd she wishes she knew before they were married. She says she wishes she knew some things about his eating habits, specifically how he likes his pancakes.
"When a couple gets married, it's blissful and wonderful, but it's also like figuring stuff out about each other," says Drummond. "And boy, was there a long list with Ladd Drummond. There were several times I was like, 'I really wish you would have told me this.' And one of them is he likes paper-thin pancakes, which is strange. I grew up eating really thick, fluffy pancakes. So, what I would usually do is make the mix and then fry a batch of thick pancakes and then I'd splash in more milk and make them thinner."
Ladd Drummond doesn't drink coffee
Another interesting fact about Ladd is that he has never had coffee. Although coffee is a popular breakfast beverage, Drummond reveals her husband has never had coffee—not even a sip–according to her book Frontier Follies. He is the opposite of Drummond when it comes to coffee. Drummond is a very big fan of coffee. She says she needs to have a cup in the morning, or she can't function properly. She even refuses to give up coffee for Lent.
Ladd Drummond's favorite drink
Ladd doesn't drink coffee, but he does enjoy a can or two of Dr Pepper. In Frontier Follies, Drummond says Ladd drinks Dr Pepper just the way coffee lovers consume coffee. The beverage keeps him going and she says he even gets a little cranky without it.
RELATED: How 'The Pioneer Woman' Ree Drummond and Ladd Drummond Spend Date Night Out
Follow Sheiresa Ngo on Twitter.
Source: Read Full Article