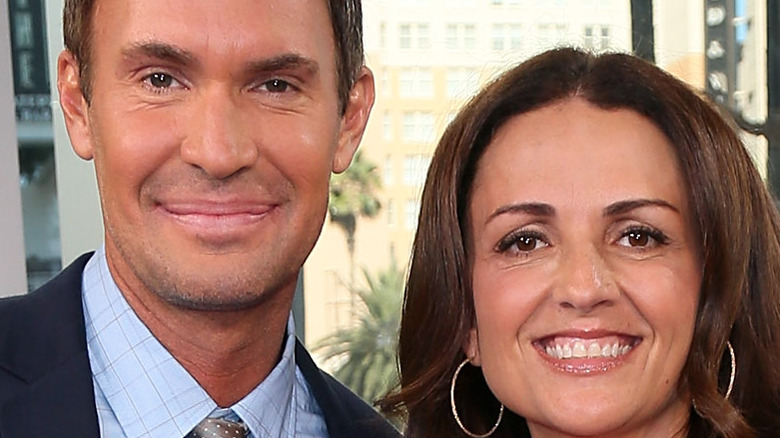 David Livingston/Getty Images
By Linda DiProperzio/Aug. 26, 2021 2:09 pm EDT
For 11 seasons of "Flipping Out," viewers loved to watch the up and down relationship between Jeff Lewis and Jenni Pulos. But many might now know that the two were close work colleagues and friends for nearly 20 years before their show became a hit on Bravo (via People). Pulos started out as Lewis' assistant at his design firm, eventually becoming an executive producer on "Flipping Out." Through the years, Lewis and Pulos have supported one another through trying times and happy events, including Pulos' wedding to Jonathan Nassos and the birth of her two daughters, Alianna and Georgia, as well as the arrival of Lewis' daughter Monroe. 
While Lewis and Pulos definitely had their share of arguments, they always found their way back to one another. And it wasn't a surprise when Lewis asked his friend to be Monroe's godmother. "I'm really honored and touched that they would ask me because we've had some tough times," Pulos told People. "But the lesson is when you stick things out with people that you care about, your relationship is stronger for it."
Therefore, fans were shocked when the pair had a falling out during the show's 11th season — one that ended their friendship for good.
Jenni Pulos was blindsided by Jeff Lewis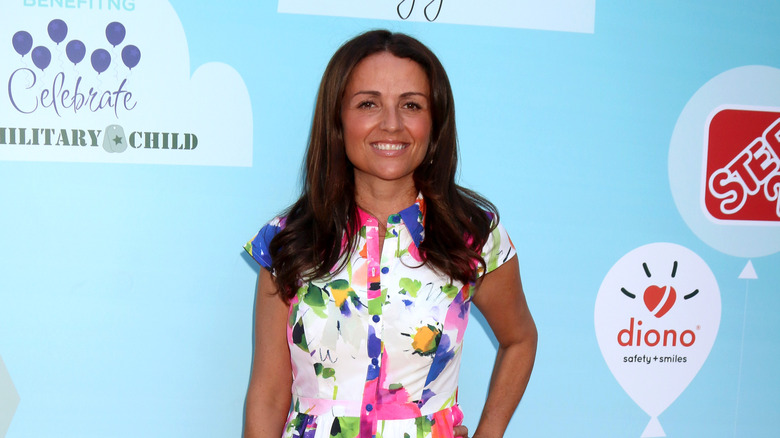 Prior to season 11 of "Flipping Out," Jenni Pulos revealed she had been fired from her long-time job at Jeff Lewis Design. "I had no idea it was coming," she told People. "I didn't decide. He decided he was going to terminate me from his business and so then in turn, the decision was made. I always saw myself seeing the show through."
The argument that sparked their fallout reportedly started when Pulos lamented that her work schedule with Lewis was keeping her from taking acting roles (via People). In addition, Lewis claimed that Pulos hadn't actually worked for his company in years and that their friendship was staged for the show. He also accused Pulos of filing claims of wrongful termination and abuse and victimization against him. "Citing wrongful termination claim, wrong. Citing abuse claim, wrong. Citing victimization claim, wrong." explained Pulos, adding that their relationship was "very real. I was his employee and I worked for him. It was very authentic, and that's important."
Pulos decided to turn down a supporting "friend" role on "Flipping Out," explaining that she had no desire to "fake a friendship."
Jeff Lewis claims his former friend changed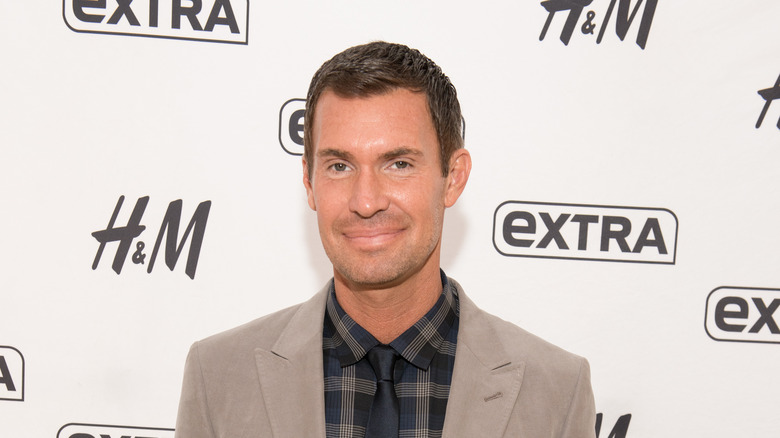 After firing Jenni Pulos from his design firm, Jeff Lewis claimed that fame had changed his former friend. "Jenni was funny, she was sarcastic, she was edgy, she was dark. And then what happened was, around Season 2 or Season 3, when her husband left her, and it was devastating, there was an outpour, a huge outpour of condolences. And it's almost like she became kind of a victim on camera," Lewis said on his SiriusXM radio show (via People). "I found that, from that moment on, I felt like she was more edited and more self-aware on camera than she was off-camera."
Still, Lewis did apologize to Pulos via text for the way their friendship ended, and even suggested that the two meet up.  "[We have a] long, long history together," Lewis said (via People). "She's like my sister. We live basically in the same neighborhood. I know I'm going to run into her someday, I don't want it to be awkward. I have no expectations attached to this. I just don't want it to be uncomfortable if I run into her."
Jenn Pulos and Jeff Lewis are both moving on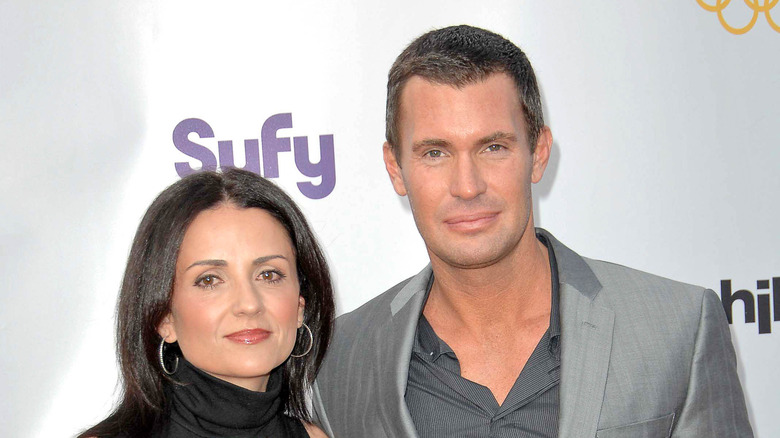 After rebuffing Jeff Lewis's attempts at reconciliation, Jenni Pulos is focused on the future. In addition to being a doting wife and mother, she's producing a variety of shows this year, including "Clothes Minded," Taste Buddies," and "The Super Kids Crew" (via IMDb). And while she doesn't speak to Lewis, Pulos holds a special place in her heart for his daughter — and her goddaughter — Monroe.  "I will always pray for her," she said (via People). "I was raised Greek Orthodox, so prayer I believe is important in all aspects. I don't feel as though I will never love her, it's just for now, it's from afar."
As for Lewis, he continues to host his SiriusXM show, "Jeff Lewis Live!" and announced in early 2021 that he would be making a return to television on a new design show that will air exclusively on IMDb's streaming service. The reality series will follow Lewis as he deals with "high-maintenance celebrities and ambitious home design projects while juggling his staff and personal life, which are all a work in progress" (via People).
Source: Read Full Article