On September 8, the model donned an oversize blue jacket with quilted fabric and a hoodie in the back. In addition to wearing loose-fitting denim jeans and black combat boots, she paired her outerwear with a complementary color scheme that included baby blue and black.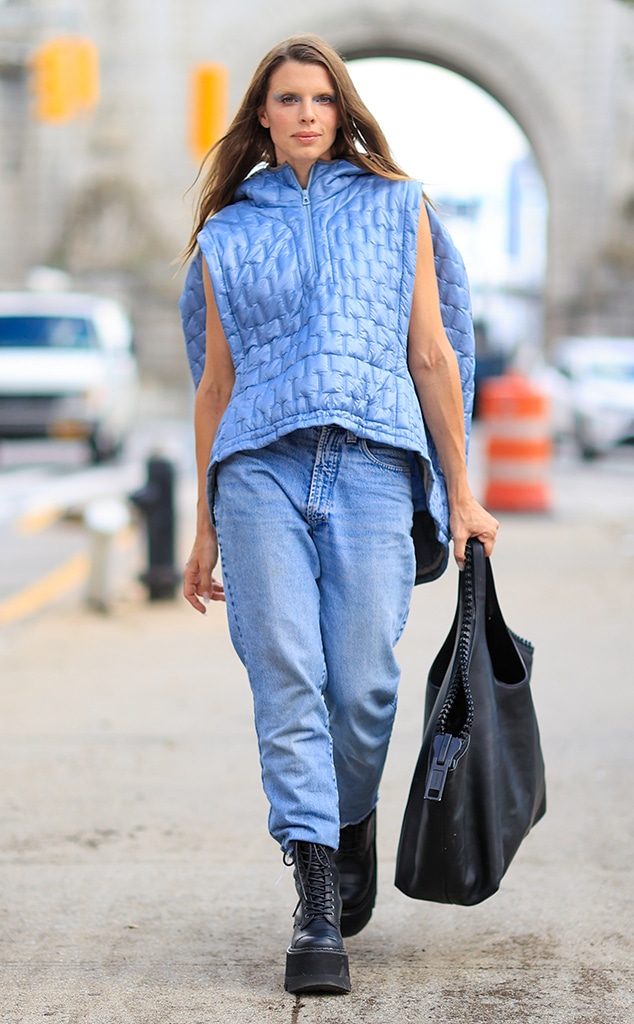 While Julia switched up her signature look, she kept her dramatic cat-eye, elongating her wings out to the sides in a frosty blue hue.
Julia Fox's casual, cozy vibe didn't last long.
Later that evening, at Vogue's New York Fashion Week party—where she turned heads in a revealing Iris van Herpen design—she brought the wow factor.
RELATED: Julia Fox Admits To Using Billionaires (& Feels No Guilt)
Julia's appearance at the Standard Hotel was nothing short of shocking, thanks to her see-through gown that completely displayed her toned abs and chest. The jaw-dropping look also featured floor-length sleeves that looked like bat wings with its billowing pleated fabric.
The Gothic-inspired gown complemented her beauty, giving her a femme fatale-like aura.
Julia's daring sense of style stems from her willingness to express herself through her own unique interpretation of fashion.
"I think just being fearless, not giving a f–k, doing what I feel like doing, and not caring about whether society thinks it's normal or not," Julia told People in June. "If I think it's cool, then it's cool."
Julia also gives a message to her gay fans, "I just love you all. Keep being yourselves. Keep being unapologetic. Keep being loud — or not, if you don't want to be. Just live authentically to you, and that's the best blessing."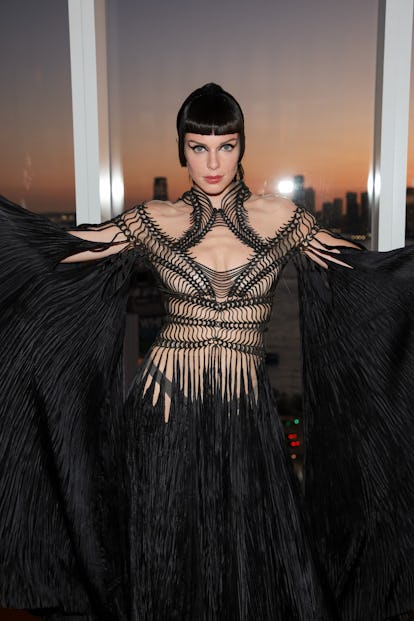 She's her own muse. Though she likes to keep her style under wraps, there's no doubt that one day she'll surprise us all.
READ NEXT: LeBron James And Drake Are Being Sued $10 Million Over 'Black Ice' Hockey Documentary
Sources:E! News, PEOPLE
Source: Read Full Article