Princess Diana was remembered for being a humanitarian as well as a loving mother. She had two sons—Prince William and Prince Harry—whom she was very close to.
Like many mothers, Diana wanted to protect her children from harm. According to a biographer, Diana also reportedly tried to "shield" Prince Harry from a "damaging" label.
Princess Diana was a hands-on mother
Historically, royals were not known for being emotionally close with their children. It was common for royals to have their kids raised by nannies. 
However, Diana defied this tradition. She was a hands-on mother who showed a lot of empathy and affection toward her children. For example, she often took them to school and to places like amusement parks and fast-food restaurants. She also hugged them a lot.
In a speech in 1992, the princess even talked about how important it was to show love and care toward one's children. She said (via Vanity Fair), "Children who have received the affection they deserve will usually continue to recognize how good it feels, how right it feels, and will create that feeling around them."
Princess Diana reportedly tried to 'shield' Prince Harry from 1 'damaging' label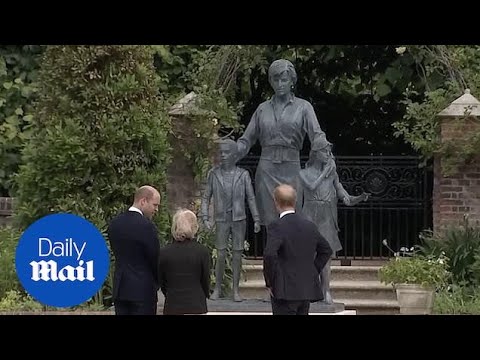 Given that William would be the future king, Diana reportedly recognized how Harry would grow up being treated differently than her older son. According to author Omid Scobie, who co-wrote Harry and Meghan Markle's biography Finding Freedom, Diana tried to "shield" Harry from constantly being labeled as a "spare."
"I wouldn't wish growing up as a child and being called 'the spare' on anyone," Scobie said (via Express). "I think that that is quite damaging, [especially if] you think how early the press started calling him 'the spare heir.' I think that was quite unfair."
Scobie added, "I think that Diana really tried to shield him from that or ever really feeling like that within the institution."
The author and his co-author, Carolyn Durand, also wrote in Finding Freedom, "Diana had tried to imbue in her younger son that he should never let anyone make him feel that he wasn't special just because he would never be king. If anything, she reasoned, he was lucky, because Harry had the opportunity to find his purpose."
Other royals treated Prince William differently than Prince Harry
Although Diana was adamant about not treating William and Harry differently based on their roles in the monarchy, some other royals were not on board.
"Prince Charles shared Diana's concerns about making sure the boys shared things in their early years," journalist Richard Kay said (via Mirror). "But certainly, more senior members of the royal family in private were saying: 'This is nonsense. William is the future. All our efforts must go into educating William.' It was William the Queen would invite for lessons in kingship when he was at Eton and she was at Windsor Castle."
The Queen Mother also showed clear favoritism toward William. Royal expert Angela Levin said, "The late Queen Mother would always invite Prince William over for tea and talk to him about his future and not invite Prince Harry."
Source: Read Full Article