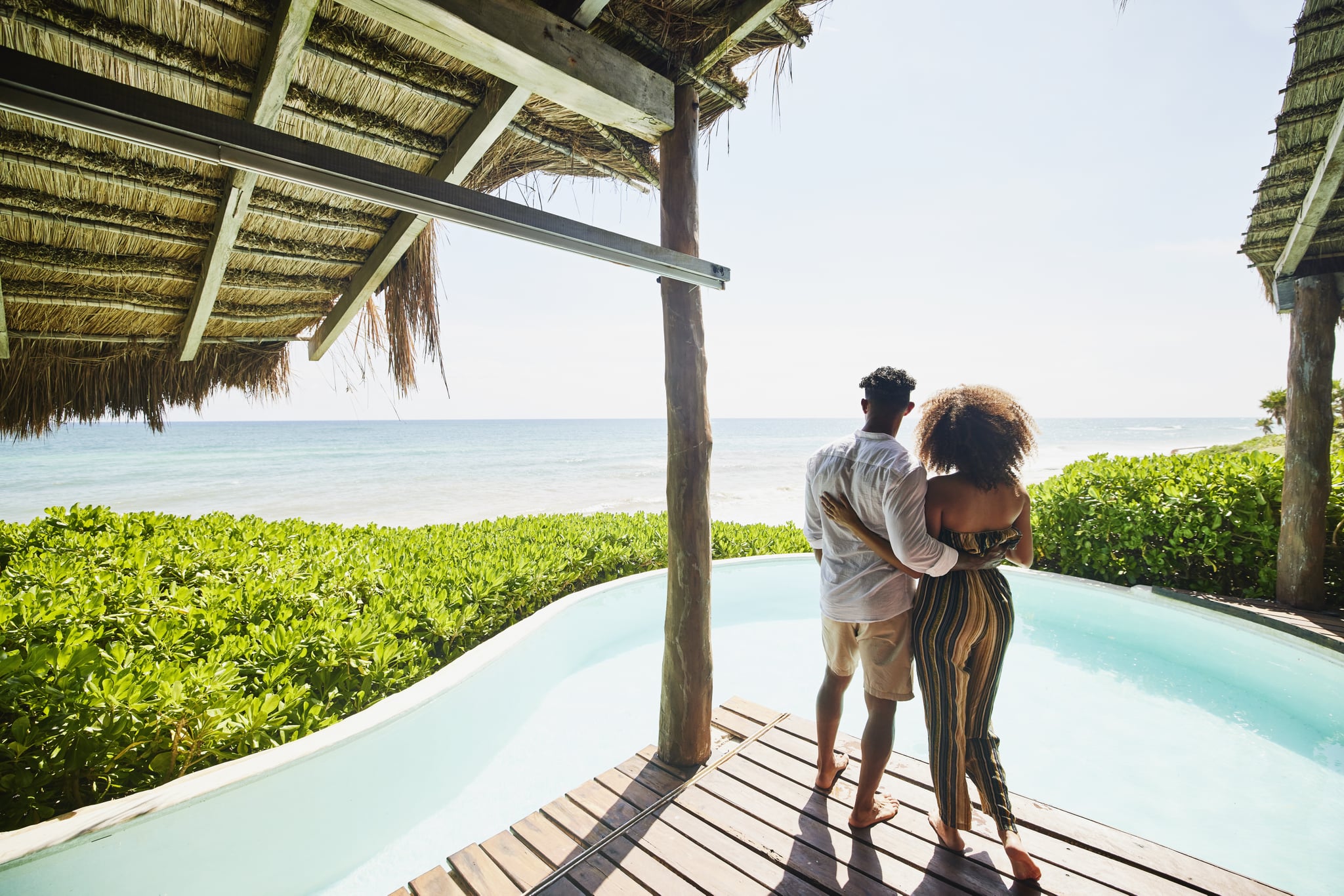 There's one major milestone in every relationship that truly makes or breaks a couple — and no, it's not meeting the parents. It's traveling together. Though vacationing is often thought of as a fun and romantic experience for a couple, people often forget how difficult it is to travel with someone, especially with your partner for the first time.
"It can feel like a test of what it would be like to live with your partner," clinical psychologist Marisa Perera, PhD, founder of Natal Counseling, tells POPSUGAR. "You will be seeing a lot more of each other while traveling together, including sides of your partner you haven't seen before and sides of you that your partner hasn't seen before."
Not only do you have to navigate logistical stressors, such as when you'll leave for the airport and what your itinerary will look like, but you also have to share a tiny space with them. And I don't care how much you love your person: sharing one bathroom is hard for even the happiest of couples.
My boyfriend and I recently navigated this exact situation when we traveled to New York City for our first trip together. We stayed at the luxurious M Social hotel in Times Square, and I'll be honest, we were probably luckier than most new couples, since M Social boasts some seriously spacious rooms for NYC standards.
Our room was nearly 280 square feet and offered way more sitting space than just its king-size bed. The room had a chaise lounge, where my boyfriend piled his clothes (resulting in fight number one), and also a dresser area where I did my hair and makeup while my boyfriend spent an unfair amount of time in the bathroom (resulting in fight number two).
Though we had our fair share of "Why are you taking so long?" and "No, the thermostat needs to be set to 70" tiffs, we also had some lovey-dovey moments, too.
When we hung out on M Social's gorgeous outdoor rooftop with the light from Times Square bouncing off us, I was reminded how extremely handsome he is, which made up for the fact that he is an airplane-landing clapper.
And when I was rigid about the very structured itinerary I'd planned, his easygoing personality and go-with-the-flow attitude reminded me why my type A heart loves him so much in the first place.
All that to say, we made it through our first couple's trip — and so can you. With help from experts, here's a guide on how to travel with your partner without breaking up.
Source: Read Full Article