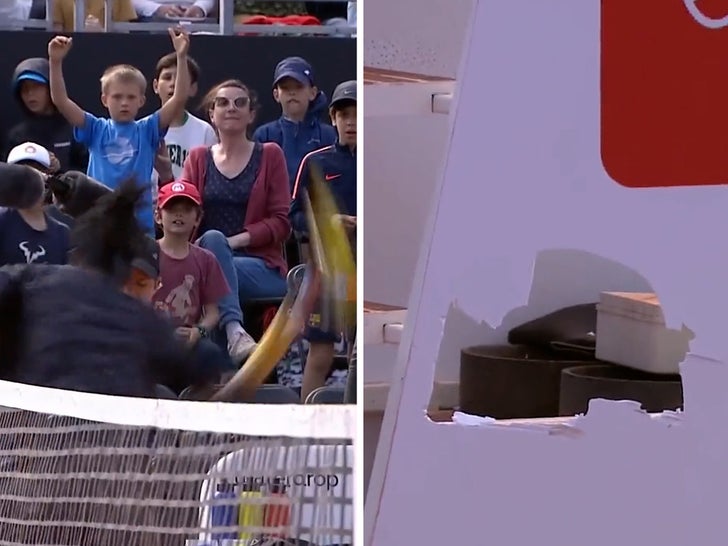 Swedish tennis player Mikael Ymer temporarily lost his mind during a tournament Wednesday — breaking both his racket AND an umpire's chair in a wild temper tantrum … and the outburst was so bad, he was ultimately disqualified over it.
The crazy scene all went down during Ymer's during his round of 16 match at the Lyon Open in France … when he thought his opponent, Arthur Fils, hit a ball out of bounds.
Ymer swore up and down the ball did not catch the line … but the umpire disagreed.
For several moments, Ymer argued with the official … imploring the man to come down from his chair to check the mark, but the umpire wouldn't — insisting it was in-bounds.
A few minutes later, after the quarreling had stopped, Ymer lost the game to Fils — and then Ymer went ballistic.
Video from the court shows the 24-year-old hit his racket not once, but twice, against the umpire's chair … severely damaging both in the process.
Ymer calmed down and walked to his bench … but soon after, he was DQ'ed, giving Fils the automatic win.
The ATP Tour has yet to release a statement regarding the matter, but something tells us it won't be pleased with Ymer one bit.
Source: Read Full Article